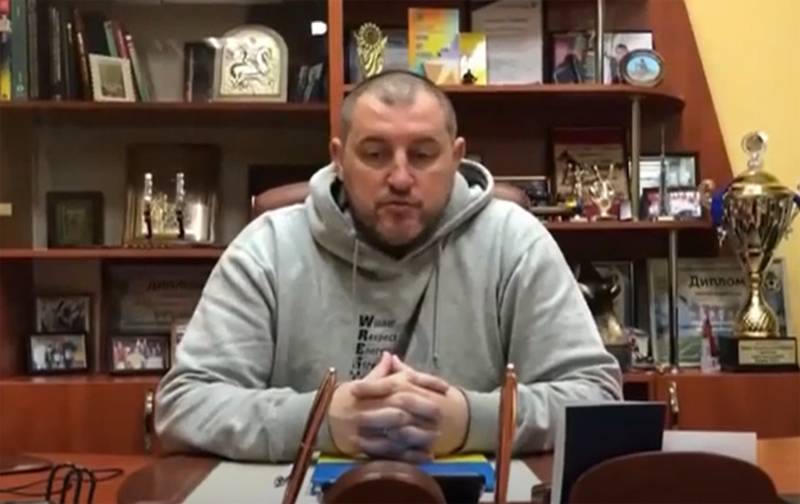 The mayor of the Kharkov city of Kupyansk, with his video message, actually destroyed the propaganda myth of the Kiev regime that the city remains under the control of the Armed Forces of Ukraine and that there were no negotiations with Russian troops. Such propaganda was built through the notorious Alexei Arestovich, who said that "not everything is so simple." The command of the Armed Forces of Ukraine claimed that the city allegedly remained under their control.
However, the video, recorded by the mayor of Kupyansk Gennady Matsegora, dot the i's. Matsegora said that the Russian military contacted him and offered to negotiate the transfer of the city under the control of the Russian Armed Forces. Matsegora noted that he agreed to negotiations. Head of the National Police of Kupyansk Natalya Shevchenko accompanied them.
The mayor of the Ukrainian city noted that the Russian military is in control of the situation in the city, and no one and nothing threatens the citizens. According to Gennady Matsegora, it is necessary to avoid provocations that could lead to negative consequences. He pointed out that since February 28, all institutions in the city, including schools, kindergartens and hospitals, have been operating as usual. The infrastructure of the city has been preserved.
Matsegora:
All responsibility for the city lies with me.
Meanwhile, the Maidan authorities opened a criminal case against the mayor of Kupyansk for "high treason." The corresponding submission was made by the Kharkov prosecutor's office.
For reference: Kupyansk is a city in the Kharkiv region. The population of the agglomeration is about 55 thousand people. It is a major railway junction, including those with directions to the Donbass and Kharkiv. Also, a highway opens from Kupyansk to Severodonetsk, which the Maidan authorities in 2014 proclaimed the administrative center of the Luhansk region.