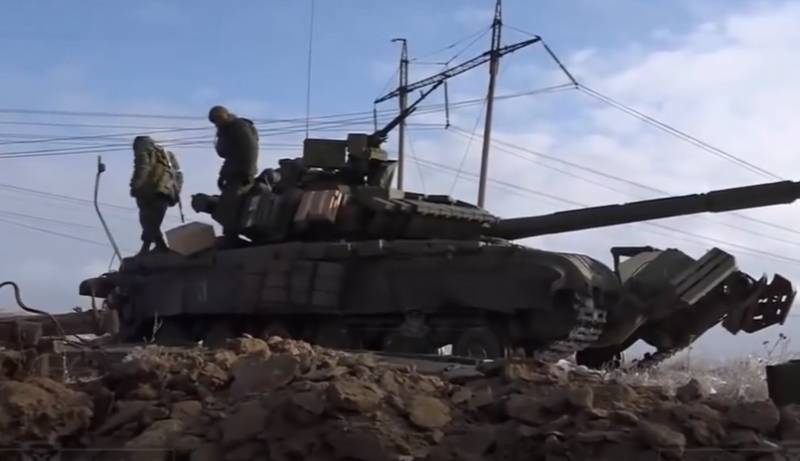 Urgent reports are coming from Volnovakha that units of the people's militia have entered the outskirts of Volnovakha from the south and north. A few hours ago, there were reports that the NM DPR had reached this city from the east and south, taking control of the road to Mariupol. Also under fire control was the road from Volnovakha in the western direction - to the border of the Zaporozhye region.
Now the Donetsk people's militia is located in the village of Bugas, which adjoins Volnovakha, as well as on the outskirts of the city itself.
It is reported that a group of armed persons from units of the Right Sector extremist group (*banned in Russia) managed to escape from Volnovakha in a westerly direction. They managed to do this due to the fact that they took away personal transport from local residents and under the guise of civilians drove outside Volnovakha towards the settlements of Ivanovka and Rovnopol.
Earlier, when the forward detachments of the NM DPR were approaching Volnovakha from the southeast, several units of the Ukrainian security forces were forced to leave their positions after a fleeting battle. Their flight from positions was covered by two
tank
another unit located southwest of the city.
Meanwhile, the forces of the DNR at the moment were able to line up in a shock fist from Pavlopol to Volnovakha, aimed at a grouping of Ukrainian armed formations in Mariupol. If we take into account that the Russian forces, having passed Berdyansk, approach Mariupol along the Azov coast from the east, then the Ukrainian security forces near Mariupol fall into the ring. Therefore, in such a situation, attempts to break through are not ruled out, since the militants of the extremist "Azov" (banned in the Russian Federation) who find themselves in an environment understand that the coming days, given the existing disposition, may be their last.