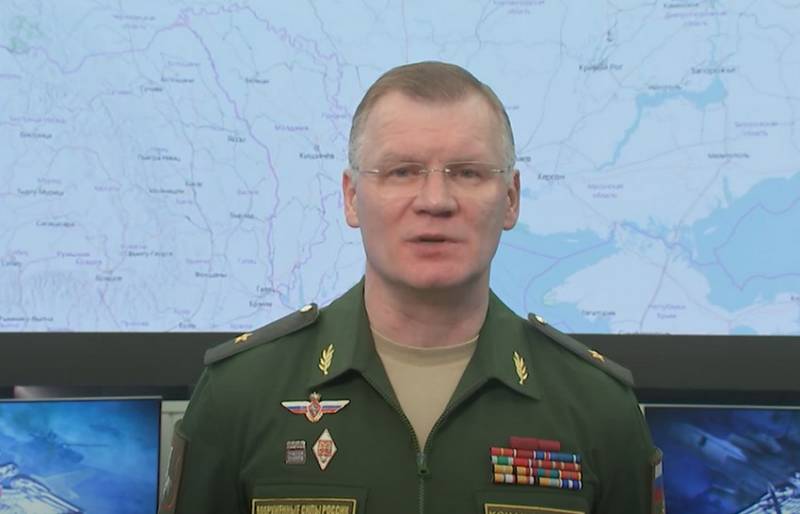 The Russian Ministry of Defense summed up the results of the operation to demilitarize and denazify Ukraine on Sunday evening, February 27. The Russian Armed Forces continue to disable the military infrastructure of the Armed Forces of Ukraine.
So, over the four days of the operation, the Russian Armed Forces destroyed a total of 1067 military infrastructure facilities, including 27 command posts and communication centers and 38 anti-aircraft missile systems, as well as 56 radar systems. It is specified that on February 27, 7 anti-aircraft systems were destroyed, including one S-300 in the Kramatorsk region. 3 Bayraktar TB-2 attack drones were shot down near Chernihiv.
Also, since the beginning of the operation, 254
tank
and other armored combat vehicles, 31 aircraft on the ground, 46 multiple rocket launchers, 103 field artillery and mortars, 164 units of special military vehicles
- the official representative of the Ministry of Defense Igor Konashenkov cited the data.
Today, the Ministry of Defense admitted that during the operation there were dead and wounded from our side, but the data is not given. It is emphasized that the losses on our part are many times less than the losses of the nationalists and the Armed Forces of Ukraine.
Russian military personnel show courage and heroism in the course of carrying out combat missions of a special military operation. Unfortunately, there are dead and wounded of our comrades. But our losses are many times less than the destroyed nationalists and losses among the military personnel of the Ukrainian armed forces.
- said in a statement.
In addition, the military department accused Ukrainian nationalists of torturing and torturing captured Russian servicemen, comparing Ukrainians with German Nazis and policemen during the Great Patriotic War. At the same time, Russia respects the captured Ukrainian servicemen.
For each fact, all faces, voices, phones, IP addresses and correspondence of Nazis involved in the abuse of Russian prisoners are recorded and identified. All those involved in the bullying, including the leadership of the Kiev regime, will be found and held accountable
- warned the Ministry of Defense.