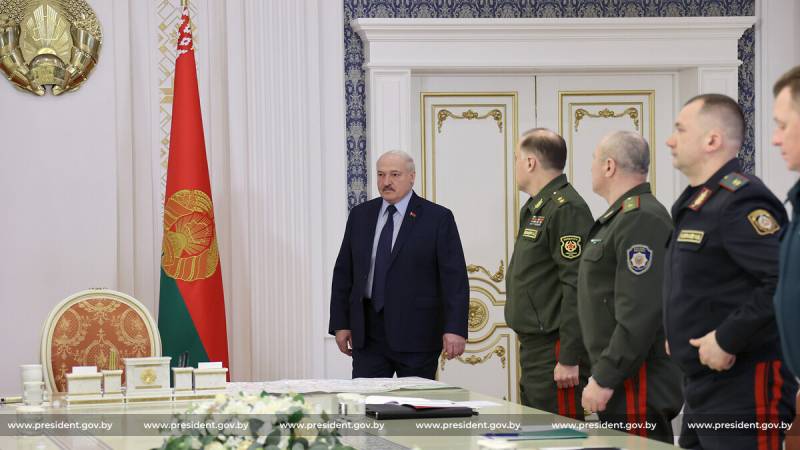 The Belarusian leader said that the Kiev authorities did not intend to go for a peaceful settlement of the conflict with the republics of Donbass and with Russia supporting them. On the contrary, all their actions are aimed at escalating the confrontation. At the same time, the leadership of the Independent is trying to involve in the conflict not only potential allies, but also to expand the ranks of its opponents.
According to Alexander Lukashenko, the inadequate actions of the Ukrainian authorities are pushing Belarus to conduct its own special operation on the territory of the independent, aimed at ensuring the safety of its citizens. As he explained, in Ukraine, a "hunt" for Russians and Belarusians, who are subjected to physical beatings, has been put on stream. As Lukashenka explained, this could force Minsk to take appropriate measures.
Against this background, the West indulges the Kiev regime in every possible way and, taking advantage of the moment, is expanding its military presence along the borders of Belarus and the Russian Federation. In particular, there is the possibility of deploying a nuclear weapon in the countries adjacent to the Union State
weapons
. In this case, according to Lukashenka, he is ready to turn to the Russian leadership with a request to return nuclear weapons to the territory of Belarus. He stated this to French President Emmanuel Macron during recent telephone conversations.
Behind all these movements, as Lukashenka noted, are the interests of the ultimate beneficiary - the United States, which "is trying to remove competitors in the face of Russia and China."