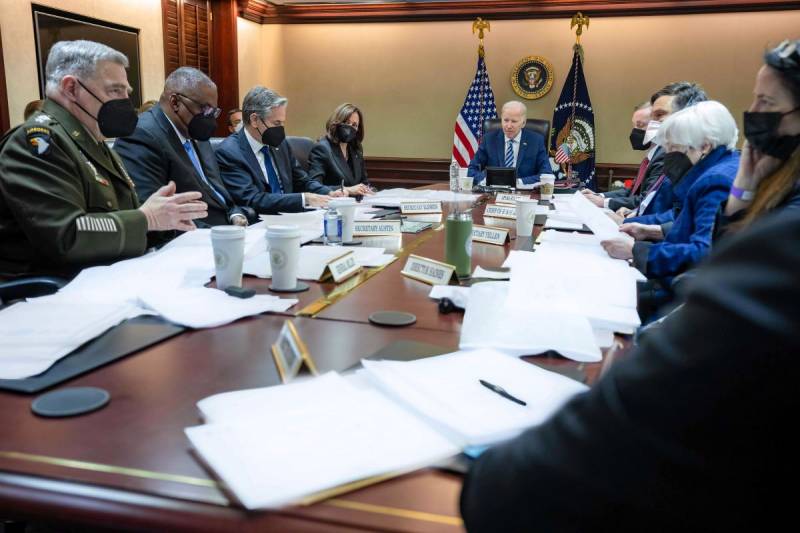 US President Joe Biden signed a memorandum according to which the White House intends to immediately allocate funds for military assistance to Ukraine. America will send Ukraine several hundred million dollars.
This was reported by the press service of the White House.
Biden entrusted the task of providing military assistance to Ukraine to US Secretary of State Anthony Blinken. The signed document refers to the maximum amount of 600 million dollars, but there are plans to increase it several times in the future.
Of the 600 million indicated in the memorandum, 350 million will be allocated through the Pentagon for the supply of
weapons
, military equipment, the provision of services in the defense sector, including the training of personnel of the Armed Forces of Ukraine by American instructors. Blinken will dispose of the remaining 250 million at his own discretion. As for this amount, the US President gave the Secretary of State the right to independently decide whether it is necessary to spend it on Ukraine, whether it is in the interests of US security.
Earlier, Joe Biden gave the go-ahead for the deployment of additional US military units in European countries. In addition, he reaffirmed that the commitment of the United States to NATO's "open door" principle to new members remains unchanged.
The military operation of the Russian Armed Forces in Ukraine began on the morning of February 24. This was stated by President Vladimir Putin in his address to the citizens of the Russian Federation.