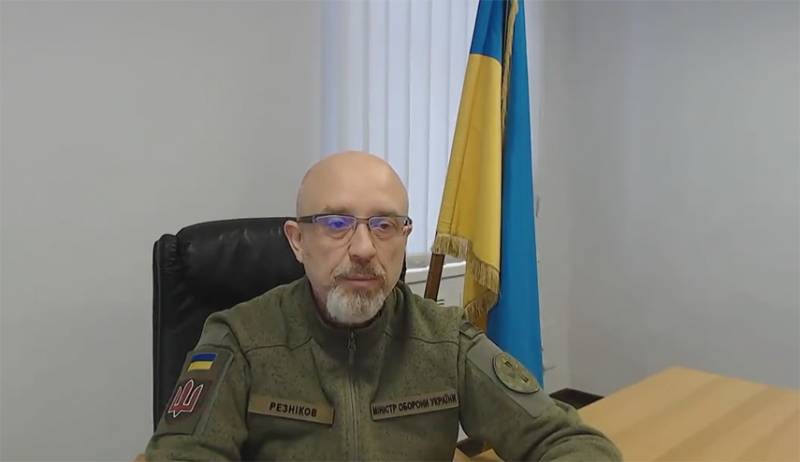 In Ukraine, they are commenting on the statements of Defense Minister Alexei Reznikov, which he made over the past few days. The question of where the head of the Ukrainian Ministry of Defense, as well as representatives of the Ukrainian generals, is also being discussed, given that he did not appear in a selfie video with the Ukrainian president the night before.
A few hours ago, on behalf of Reznikov, who has not made a single post on Twitter since February 24 (which is uncharacteristic for him), an appeal was issued where he stated that Russian troops in Ukraine "could lose as many troops as in two Chechen wars" . This statement of the Ukrainian minister was compared with his own words a week ago, when he claimed that Ukrainian intelligence had no data regarding the Russian offensive in Ukraine.
Recall that as recently as February 19, Alexei Reznikov stated that "there is no data indicating an imminent offensive by Russian troops." At the same time, Ukrainian President Zelensky uttered similar phrases, urging the West to stop "publishing such stuffing," adding that "Ukrainian intelligence is at least as good as Western, American intelligence."
Both Reznikov and Zelensky are reminded of those words today. It turns out that Ukrainian intelligence has demonstrated its complete incompetence. If she had no information about the impending Russian special operation to demilitarize Ukraine, then the question arises, how is this intelligence operating now?
The absence of any statements about this from Reznikov's side may indicate that the intelligence services are in a state of collapse. If at one time the "warnings" from the American partners were not taken into account, today the intelligence of Ukraine simply does not have any opportunities to effectively judge the operational situation in the country. Unless, of course, such "opportunities" include a wave of contradictory information from the Ukrainian users themselves in social networks, where everything is mixed up - from "zrada" to "victory" both locally and globally...