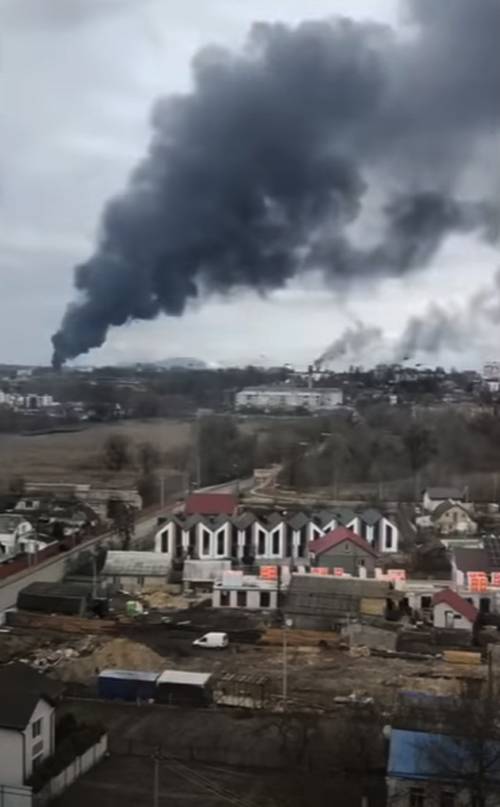 Reports of air raid alerts have been coming in from Kharkov since early morning. Maidan propaganda social media accounts are filled with numerous allegations of alleged shelling of civilian infrastructure. These reports, like many other Ukrainian reports about alleged strikes against "civilians", are fake. The strikes are carried out on military targets, including the military infrastructure of Ukraine.
On the eve late in the evening, information was published on the elimination of another such target. We are talking about the Kharkov Armored Plant.
An impressive group of armed formations of Ukraine, including from the National Guard, was concentrated on its territory for several days. According to the latest information, the nationalist battalions suffered significant losses during the attack on the plant.
⚡️Strong explosion in Kharkiv. # Харьков #Kharkiv # Ukraine # Ukraine pic.twitter.com/GRNmuJaTHi

— Yashar Huseyn (@yashar_huseyn) -
Several military depots in the vicinity of Kharkov were also destroyed. The Ukrainian nationalist battalions lost their arsenal of ammunition, which they were going to use, and several nationalist units that retreated closer to the night from the territory of Donbass.
The Russian Ministry of Defense confirmed the information that passed through information channels at night. Russian troops entered Melitopol. At the same time, it was stated that no serious resistance was met. The entry of Russian forces into this city of the Zaporozhye region took place after the landing of the marines in the area of ​​\uXNUMXb\uXNUMXbthe settlement of Azov.
After the occupation of Melitopol, the zone of Russian control to the north of Crimea expanded. It spreads from the Genichesk district of the Kherson region in the direction of Berdyansk.