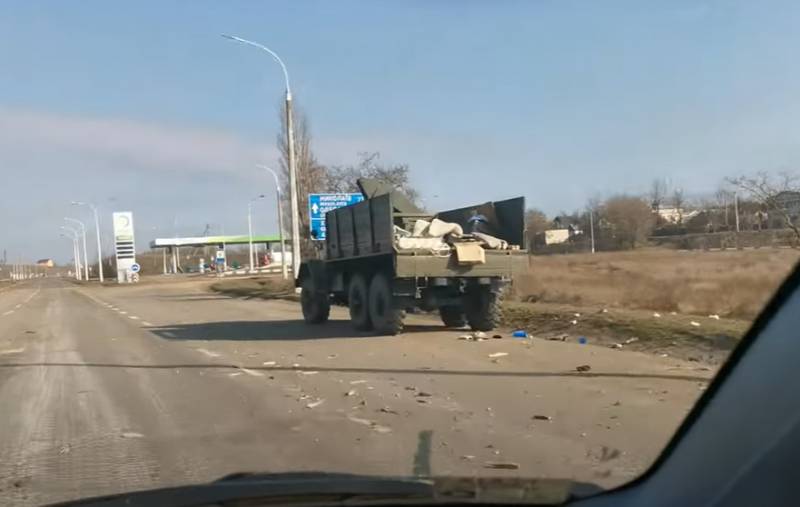 Representatives of the Kherson Regional State Administration of Ukraine admitted that control over the crossing to Kherson from the village of Oleshki (Alyoshki) was completely lost. We are talking about a bridge across the Dnieper River, which Ukrainian troops tried to defend.
According to the head of the administration of the Kherson region, Gennady Laguta, Russian troops broke through the defenses and reached Kherson. Then he also stated that the Russian troops were already in the city.
Laguta:
The defense of the city was crushed.
At the same time, Laguta shared this kind of information on Facebook. He appealed to the locals with a request to remain calm.
The head of the regional administration added that the local authorities "are taking all measures to maintain law and order in the city and save human lives."
Recall that the day before, during the first few hours of the special operation, the Kakhovskaya hydroelectric power station was taken under the control of the RF Armed Forces, and the Genichesk district of the Kherson region also came under control.
Several dozen pieces of armored and automotive military vehicles marked Z followed the road in the Kherson region. On one of the armored vehicles you can see a red flag (on the video - at 1:21):
Video cameras near Kherson: Z-stream on the roads.#Ukraine #Kherson pic.twitter.com/l00zkMFtoW

— OCHEVIDEO (@Ochevideon) -
Recall that some time ago, the President of Russia, addressing the Ukrainian military, called on them to take power in Ukraine into their own hands.