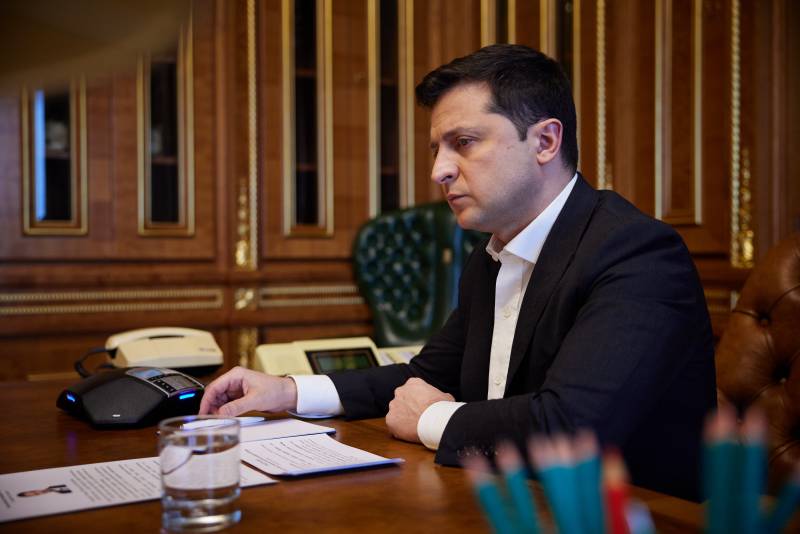 The European Union declared "special concern" in connection with the situation in Kiev. At the same time, European officials are concerned about the fate of Ukrainian President Volodymyr Zelensky. Recall that on the eve of British Prime Minister Boris Johnson offered him to evacuate to London with his family. At that time, Zelensky did not accept the offer, saying that he would remain "together with the people." In Ukraine itself, the president was again accused of slyness, saying that Zelensky is not evacuating only because today he might not have any opportunities left for this, primarily because of the airspace closed over the country.
Today, the Prime Minister of Italy sounded the alarm about the future fate of Zelensky. Mario Draghi said some time ago that more than an hour and a half ago he had no connection with the Ukrainian president. Mario Draghi noted that he had a telephone conversation scheduled for a certain time, but at the appointed time, Volodymyr Zelensky did not get in touch. After that, aides to the Italian prime minister tried several times to get through to the Ukrainian president, but all these attempts failed.
At the same time, more than an hour ago, a note appeared on Zelensky's Twitter that "the possibilities for sanctions against Russia have not been fully exhausted." The Ukrainian president, who said this morning that "Ukraine was left alone," wrote that the West should step up sanctions pressure on Russia. London has already "strengthened", having received in response from Moscow a ban on the flights of aircraft of its airlines in Russian airspace.
Earlier there were reports of shooting on the northern outskirts of Kiev, about the work of Ukrainian air defense over the capital of the country, as a result of which Ukrainian troops shot down their own plane.