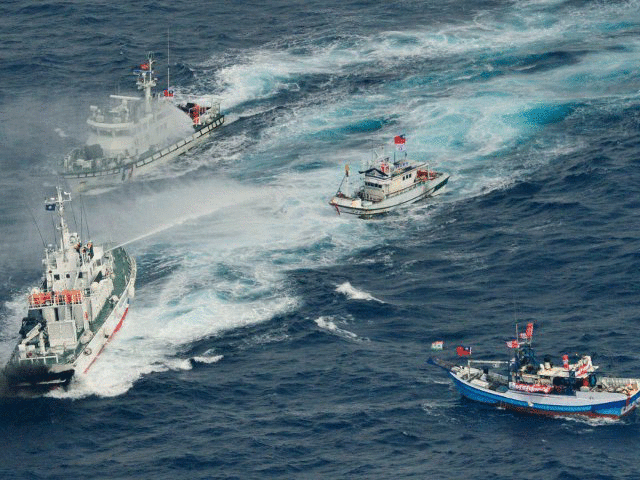 A sea battle using water cannons unfolded today at the disputed Senkaku Islands (Diaoyu), where Japanese patrolmen are trying to oust the Taiwanese ships from the area that Tokyo considers its territorial waters.
This fight Tokyo TV shoots from helicopters and shows live. According to ITAR-TASS, about forty Taiwanese fishing vessels, accompanied by eight watchmen, defiantly entered the zone that Tokyo considers its territorial waters in the uninhabited Senkaku ridge (Diaoyu).
Flotilla
tried to break through to the largest island of this zone - Wotsurizima, the Japanese coast guard said. On the way at the Taiwanese ships stood the Japanese guard, who used powerful water cannons. Taiwanese patrol ships also use water cannons.
Helicopters and airplanes are locking in the air, which fly directly over the ships. The superiority in this battle while on the side of the Japanese.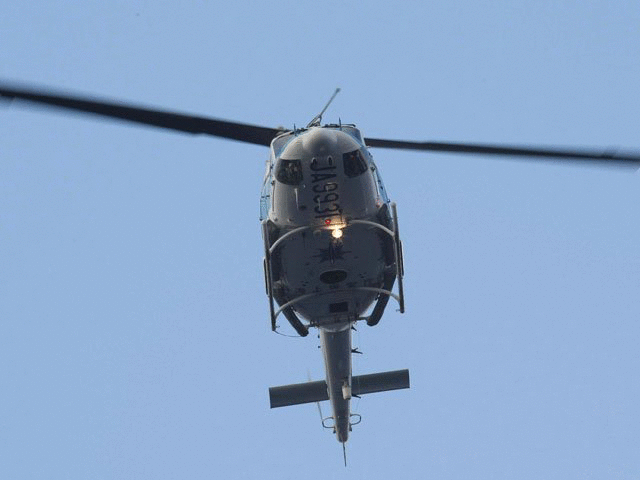 According to incoming reports, at least part of the Taiwanese flotilla has now turned back and is moving towards international waters. The ships of this grouping are flying the flags, on them are posted the banners "Diaoyu belong to Taiwan."
In the open waters of Senkaku (Diaoyu), there are five PRC watchdogs who monitor the situation. Until they make attempts to enter the zone, which Tokyo declares there its territorial waters.
On Monday, September 24, there were four PRC watchdogs in it for several hours. They also ignored orders to leave the area. However, this did not lead to a clash and a fight on water cannons.
The People's Republic of China and Taiwan believe that Japan seized Senkaku (Diaoyu) by force in 1885, when imperial China won the war. At the same time, Tokyo turned Taiwan into his colony. After World War II, Tokyo abandoned the rights to this island. According to the logic of Beijing and Taipei, he must now return Diaoyu.
Tokyo claims that these islands are irrelevant to the outcome of the 1885 war of the year and were joined because at that time no one belonged.
The conflict around Senkaku (Diaoyu) escalated after the Japanese government bought three of the five islands of the ridge from their private owners on 11 in September. This caused a sharp reaction in Beijing and Taipei. However, so far in the campaign of protests was the leader of China. There, in particular, mass anti-Japanese demonstrations took place over eight days.
In the zone near the islands, which Tokyo considers its territorial waters, already three times after September 11, the courts of the People's Republic of China defiantly entered.