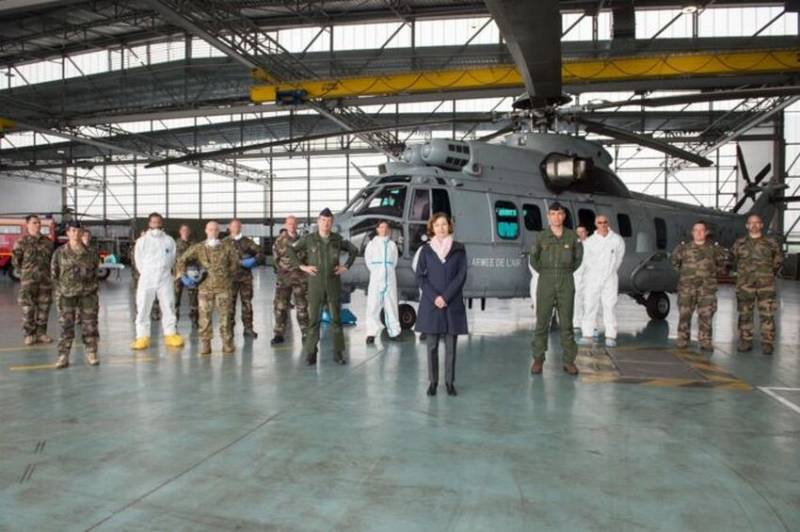 Russia is a nuclear power, so neither the US nor any European country wants a military clash with it. This statement was voiced by French Defense Minister Florence Parly.
The head of the French military department answered the questions of journalists, who were mainly interested in whether Paris was going to send its military personnel to Ukraine to fight with Russia. Parley flatly rejected such a prospect, saying that neither Europe nor the United States wants to allow a direct clash with Russia. Now all forces are thrown at ending the war through diplomacy.
We did not declare war on Russia. I don't think any European country or the US wants to go to war with Russia. Our goal is to achieve a ceasefire
- she added.
The French minister recalled that Russia is a nuclear power, NATO also has a nuclear
weapon
and the conflict between them can escalate into a nuclear one, and no one wants that. Parley also spoke about Ukraine, saying that it is not a member of NATO, so the obligations of the alliance do not apply to it. At the same time, France is considering the option of providing military assistance to Ukraine, in accordance with the "requests of Kyiv."
In addition, France does not exclude the provision of assistance for the evacuation of Zelensky and granting him political asylum.
The security (...) of Zelensky is central to what is happening and we are in a position to help him if necessary (...) We will take whatever measures need to be taken
- said Foreign Minister Jean-Yves Le Drian.