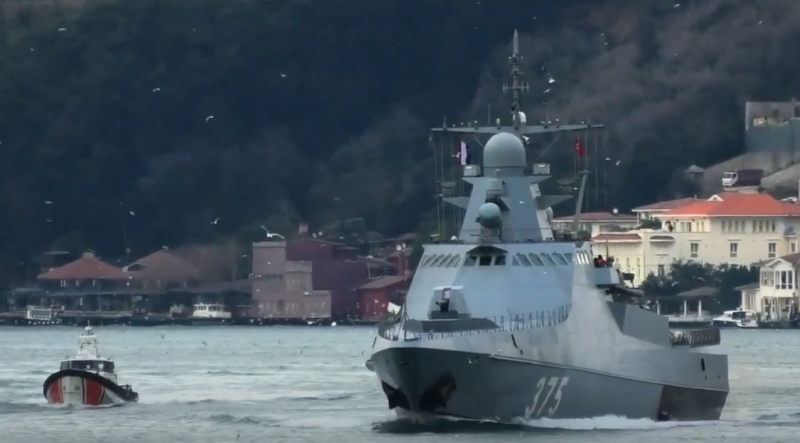 Ukraine turned to Turkey with a request to close the straits for Russian warships. Ankara confirmed receipt of an official request from Kiev.
For the second day in a row, Ukraine has asked Turkey to close the Bosporus and Dardanelles for Russian warships. Yesterday Ukraine's Ambassador to Turkey Vasily Bondar addressed the Turkish government with such a request. He asked to close the straits for all Russian ships, as well as Turkish airspace for Russian aircraft. The first request was made against the background of the beginning of the operation to demilitarize Ukraine.
Today, February 25, Ankara confirmed the receipt of the second appeal from Kiev, in which the Ukrainian authorities ask Turkey to close the straits for warships, there is no longer any talk of closing the sky. In Turkey, they responded to the request of Ukraine, explaining that even if the straits were closed, Russian ships would still have the right to pass through them to return to their base.
According to Turkish Foreign Minister Mevlut Cavusoglu, the Montreux Convention provides for the closure of the straits in case of war, but it also provides that the ships of the countries participating in the war have the right of passage through the straits to return to base. Thus, Ankara made it clear to Zelensky and his company that they could not do anything, but would continue to support Ukraine morally and condemn Russia's actions.
Earlier, Turkish President Recep Tayyip Erdogan condemned Russia's actions in Ukraine, calling the military demilitarization operation "unacceptable." At the same time, Russia and Turkey agreed to continue cooperation in various fields.