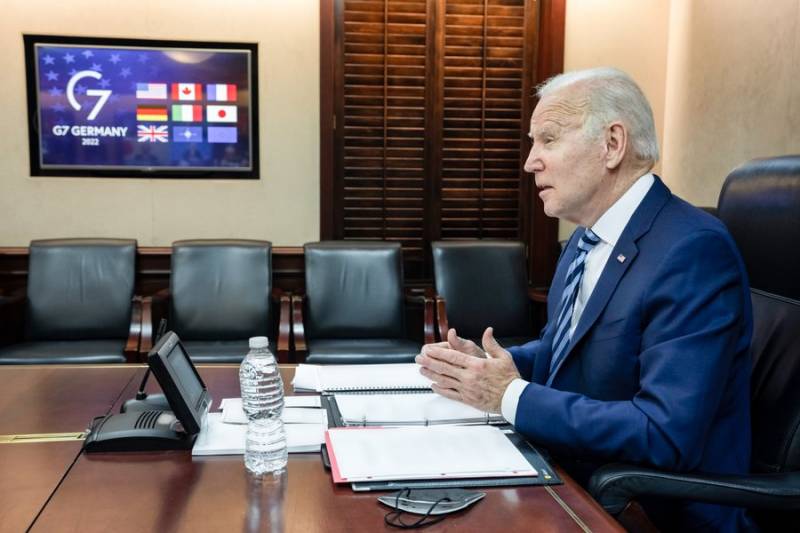 US President Joe Biden on Thursday confirmed that the United States does not intend and will not fight against Russia in Ukraine, and there will be no troops sent there. However, Ukraine will not be left without help, the White House is preparing to resume arms supplies.
Joe Biden made a televised address on Thursday and once again confirmed that the United States does not intend to fight for Ukraine, American troops will not enter its territory. But the United States will not ignore the Russian invasion and will respond to it with another buildup of military presence in Europe.
As the American president stated, the United States is committed to protecting its NATO allies in Eastern Europe, therefore, a decision was made to transfer an additional 7 American troops to Germany, the Pentagon has already received an appropriate order. The issue of resuming arms supplies to Ukraine is being considered, the US Congress must decide how much to supply
weapons
Kiev
I will reiterate that our forces will not be involved in a conflict with Russia in Ukraine. Our forces are heading to Europe not to fight in Ukraine, but to protect NATO allies and support our allies on the eastern flank
Biden said.
Meanwhile, Zelensky, who created the headquarters of the supreme commander, apparently on the second day finally realized that neither the United States nor Europe would help him in any way, except for promises to supply weapons and impose sanctions against Russia. The Ukrainian Supreme Commander-in-Chief said that Ukraine was left alone, no one wants to fight for it, everyone is afraid of Russia.
According to Zelensky, Russia's "sabotage forces" entered Kiev, target No. 1 for the Russian SOF is himself, target No. 2 is his family. Despite this, in his own words, he decided to stay in Kiev "with the people."