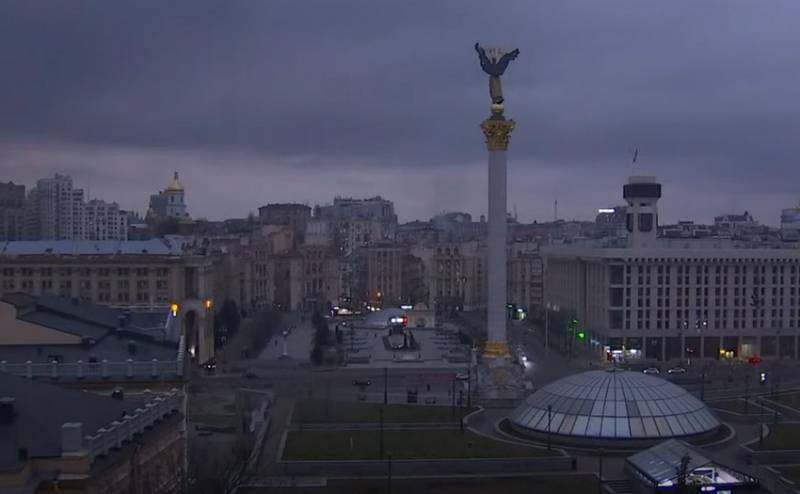 The United States is closely following the situation in Ukraine and is considering various options for its further development. Everyone is sure that the capital of Ukraine will be taken under control by Russian troops, opinions differ only in terms. American intelligence also provided its own version.
In US intelligence, Kiev is given only three or four days, after which Russian troops will enter it and take the city under full control. This is reported by Newsweek, which refers to three officials from the Biden administration who are familiar with the intelligence report.
According to analysts, the actions of the Russian troops will consist in surrounding the units of the Armed Forces of Ukraine and forcing them to surrender or destroy them. All this will take Russia a few days, after which Russian troops will enter Kiev and the resistance in Ukraine will be neutralized. In general, in the United States, Kiev is given no more than 96 hours. That is, according to the forecast of American experts and intelligence representatives, Kiev will pass under the control of Russian troops before the end of the month.
It is emphasized that the launching of missile strikes and the work
aviation
on important objects of the Ukrainian army was only the initial phase of the operation to demilitarize Ukraine. Further, Russia, having suppressed air defense and taken control of strategic facilities, will begin the second phase of the operation, which will consist of a ground offensive and taking control of cities.
After the work of aviation and artillery is over and a real ground war begins, I think that Kiev will fall in just a few days
- said a senior US intelligence officer on condition of anonymity.
The conclusions of American intelligence are confirmed both in NATO and in Kiev itself, but they forget that forecasts do not always come true. In particular, the Americans predicted the fall of Kabul within six months, and they had to flee Afghanistan in a few weeks.