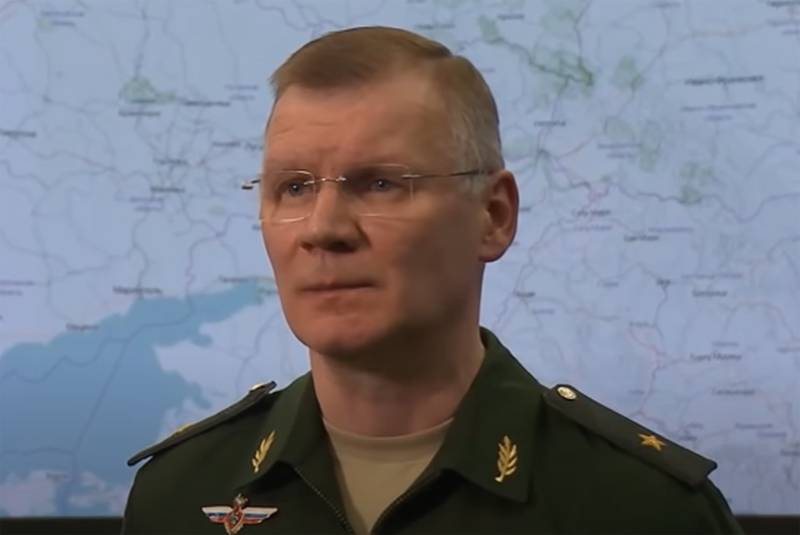 Another briefing was held at the Ministry of Defense, at which the results of the first day of the special operation to demilitarize Ukraine were summed up. As the official representative of the military department, Igor Konashenkov, emphasized, the tasks of the special operation on the first day were fully completed.
As follows from Konashenkov's statement, on the first day of the special operation, the Russian Armed Forces struck and disabled 83 AFU facilities, including 11 military airfields, the naval base of the Ukrainian Navy in Ochakovo, the headquarters of the Joint Forces Operation and the National Guard, 18 S-300 and Buk-M1 radars, as well as other objects. In addition, two Su-27s and two Su-24s of the Ukrainian Air Force, 4 Bayraktar TB2 attack drones, and one helicopter were shot down. Ukraine has completely lost its air defense, except for MANPADS.
All the tasks assigned to the groups of troops of the RF Armed Forces for the day were successfully completed
- he added.
Thanks to the exit of the Russian military to Kherson, it was possible to unblock the North Crimean Canal, a decision on the supply of water to the Crimea will be made tomorrow, February 25, after the pumping stations are ready and the canal is examined.
The joint use of raid detachments and airborne troops in the Crimean direction ensured the exit of Russian troops to the city of Kherson. This made it possible to unblock the North Crimean Canal and restore water supply to the Crimean peninsula
- declared the general.
Speaking about the actions of the grouping of the Donetsk and Luhansk People's Republics, Konashenkov said that the LDNR units broke through the defense of the Armed Forces of Ukraine and advanced 6-8 km in depth. The troops of the republics were supported by Russian artillery and
aviation
VKS of the Russian Federation.