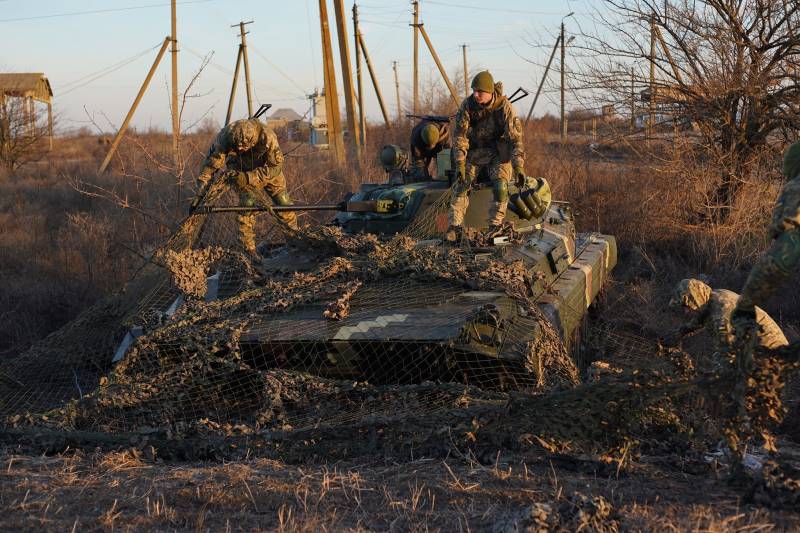 Reports are coming from the Donetsk and Luhansk People's Republics that several units of the Ukrainian armed forces have requested an exit along the humanitarian corridor at once. According to the latest information, we are talking about at least 440 Ukrainian servicemen who left the battlefield and, folding
weapon
entered the territory of the Russian Federation. It is reported that at the moment they are in the border areas of the Rostov region.
The information is confirmed by war correspondent Alexander Sladkov, as well as the Telegram channel "Wrong side of the military commissar".
Meanwhile, a downed Ukrainian plane is reported. He fell in the north of the Kiev region. In the State Emergency Service about the loss of 5 servicemen as a result of the fall of the An-26.
Reports are coming in about strikes in the area of ​​the Gostomel airfield. The Ukrainian side reports a strike on a Russian Ka-52 helicopter. At the same time, he reports on the work of the assault
aviation
Russia, which works on the centers of resistance of the Ukrainian security forces in the same area.
According to unconfirmed reports, the building of the headquarters of the Main Intelligence Directorate in Kiev was hit.
In southern Ukraine, Russian troops have established control over the Kakhovka hydroelectric power station.