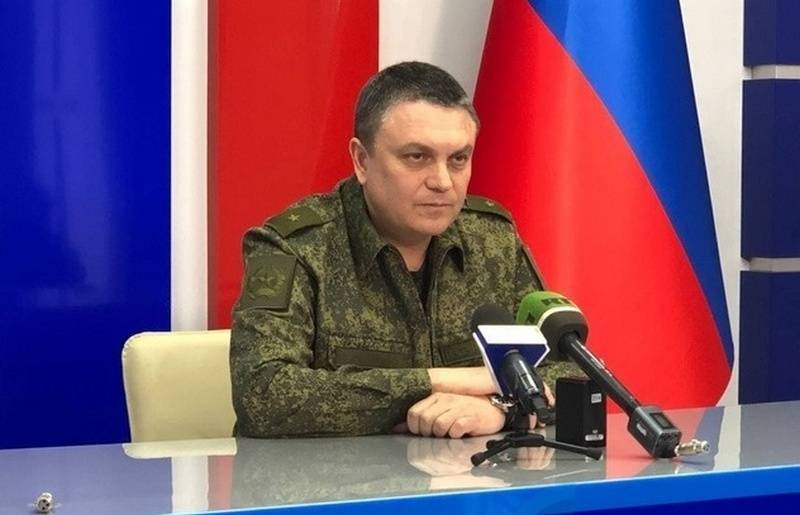 The primary task of the units of the NM LPR is to liberate the territory of the republic and reach the borders of 2014, however, Lugansk does not exclude the provision of assistance to other Russian-speaking regions of Ukraine if such a request is received. This was stated by the head of the LNR Leonid Pasechnik.
The head of the LPR held a press conference at which he confirmed the possibility of providing assistance to the Russian-speaking regions of Ukraine if such requests are received, but at the moment the NM LPR has other tasks - to reach the borders of the republic in 2014. After completing this task, Lugansk is ready to consider the requests of Kharkov, Odessa and other cities of eastern Ukraine.
My task as a leader is to provide the forces of the LPR and reach the border of our Republic. Then everything is in the hands of the Ukrainians. The same Kharkov, Odessa, if they turn to us for help, we will consider these proposals, we will probably provide assistance
- said the Pasechnik.
Earlier, the LPR reported that they offered the military personnel of the Armed Forces of Ukraine to fold
weapon
, guaranteeing a humane treatment of those who surrendered. It is emphasized that they will be provided with all the necessary assistance, accommodation places have already been prepared for the prisoners.
If the servicemen (...) surrender, we have accommodation places ready. And all the assistance they need will be provided in accordance with international humanitarian law. We are not some kind of terrorists, we know the law and act strictly according to humanitarian law, which is spread all over the globe
- said in the message of NM LPR.