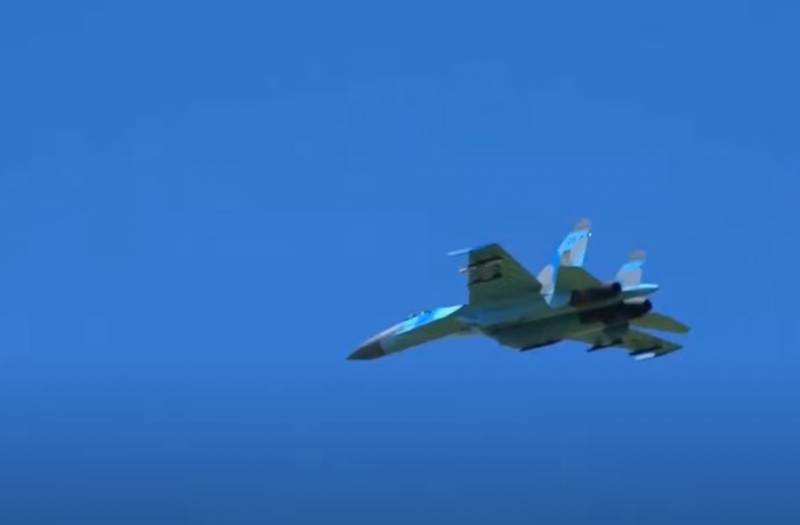 The Ministry of Defense of Romania reports that at the beginning of the seventh morning local time, the Su-27 aircraft of the Ukrainian Air Force crossed the air borders of the country. To intercept the Ukrainian fighter, two F-16 fighters of the Romanian Air Force were raised into the sky.
The summary of the military department of Romania states that the Romanian military pilots, having flown up to a foreign fighter, carried out its identification. Further, the Ukrainian crew was informed of the need to comply with the commands of the Romanian side.
Ultimately, the Air Force Su-27 aircraft was escorted to a military airfield near the city of Bacau. We are talking about the 95th military base, which is operated not only by the Romanian Air Force, but also by
aviation
foreign NATO countries. Not so long ago, several aviation assets of the countries of the Western military bloc were transferred there.
Ministry of Defense of Romania
сообщает
that during the interception of the Ukrainian fighter, all necessary measures were taken, including legal ones.
Additionally, it is reported that in connection with the situation in Ukraine, Romanian troops are on special alert. Monitoring of activities in the adjacent territory is carried out. The security of the American missile defense position area in Deveselu has been strengthened.
It turns out whether the appearance of the Su-27 of the Air Force of the Armed Forces of Ukraine in the Romanian airspace was a mistake of the pilot, or whether he deliberately took the fighter out of the airspace of Ukraine.