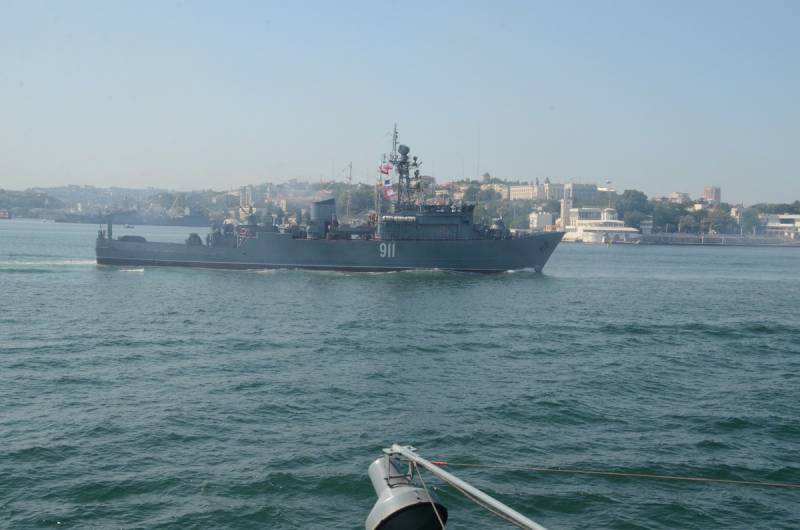 Ukrainian politicians and diplomats continue to make anti-Russian statements and come up with suggestions on how to oppose Moscow. Among others, Ukrainian Ambassador to Turkey Vasily Bodnar shared his thoughts with the press.
According to the Ukrainian diplomatic representative, official Kiev may turn to Ankara with an initiative to block the straits connecting the Mediterranean Sea with the Black Sea for Russia. We are talking about the Bosphorus and the Dardanelles.
Bodnar:
Turkey could close these straits on the basis of the Montreux Convention. This is possible during the implementation of military operations against Ukraine, the beginning of a large-scale invasion.
According to the Ukrainian ambassador, Turkey "could have blocked the Bosporus for Russia on the basis that the war could start not only de facto, but also de jure."
These statements were made against the backdrop of a telephone conversation between the presidents of Russia and Turkey. Erdogan, as already reported by Military Review, expressed disagreement with the Kremlin's position on the recognition of the DPR and LPR. However, at the same time, the presidents agreed to continue contacts between the countries at various levels.
Recall that the Montreux Convention regulates maritime traffic. Based on it, Turkey can "specially" regulate the passage of ships and warships through the straits in case of war, and a truly "special regime" of traffic control comes into force if Turkey itself is a belligerent or believes that it is "under the threat of imminent military danger."
Thus, the Ukrainian ambassador is trying to convey the idea of ​​an alleged "threat" for Ankara, if he offers the option of closing the Black Sea straits for Russian ships.