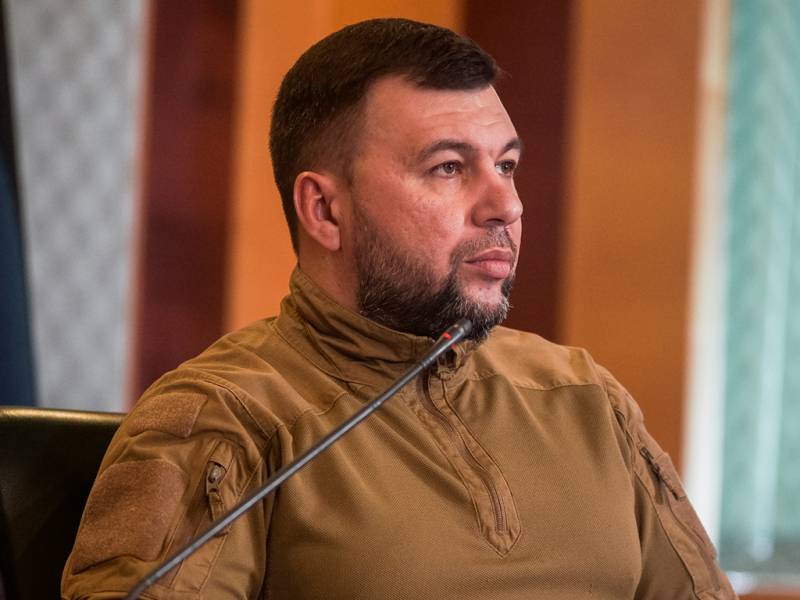 The head of the Donetsk People's Republic, Denis Pushilin, denied allegations that Russian troops were present on the territory of the DPR.
Recall that earlier messages about the transfer of troops to the republic after the signing of the Treaty of Friendship and Cooperation began to appear on the network.
Today, the head of the DPR, during a joint press conference with the secretary of the General Council of United Russia, Andrey Turchak, said that Russian troops did not enter the territory of the republic.
At the same time, Denis Pushilin noted that in the future the RF Armed Forces may indeed appear in the Donetsk People's Republic, however, according to him, it is impossible to say exactly when this will happen.
Pushilin:
Everything depends on the development of the situation. If it worsens, Russia may receive the necessary military assistance to the DPR, based on the signed agreement.
According to Denis Pushilin, who once again thanked Russia for recognizing the republic, you still need to rely primarily on your own strength. The head of the DPR noted that this is why mobilization was announced on the territory of the republic.
Against this background, the Western news agency Reuters writes that new sanctions will be imposed against Russia "if Russian troops enter the Donbass." It turns out that the West recognizes the absence of Russian troops in the Donbas, which contradicts Kiev's constant statements that "the Ukrainian army has been confronting Russian troops in the region since 2014."