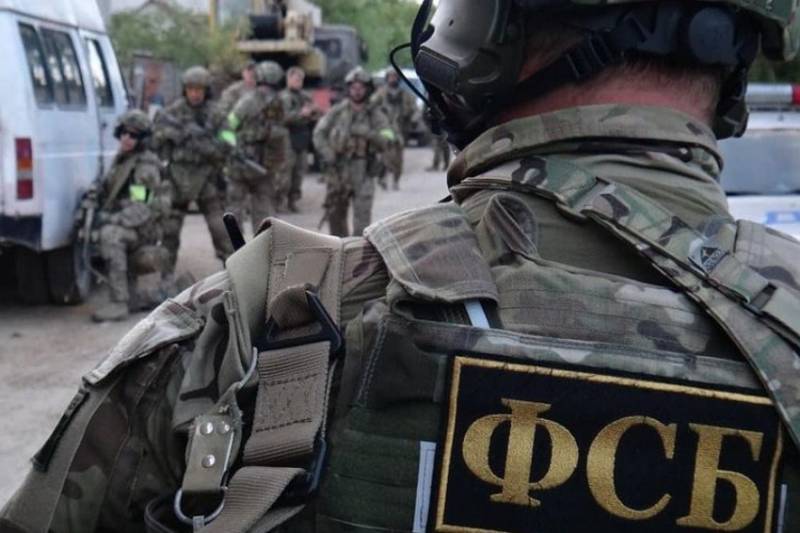 FSB officers in the Republic of Crimea managed to prevent a terrorist attack being prepared by supporters of the Ukrainian extremist organization Right Sector, banned in Russia*. This is reported by the TsOS FSB.
According to the report, the terrorists were preparing to undermine one of the Orthodox churches in Crimea, the purpose of the action was to intimidate the population of the peninsula. However, they were prevented from completing their criminal actions by the FSB officers, who detained the extremists. In total, six people were detained, all Russian citizens who are supporters of the Ukrainian "Right Sector" * (banned in Russia as an extremist organization), more detailed data is not yet given.
It is emphasized that the components of an improvised explosive device, which was planned to be used in the temple, were confiscated from one of the detainees.
It should be noted that in recent days a series of terrorist acts have occurred on the territory of the Donetsk and Lugansk People's Republics, recognized by Russia. Tonight in Donetsk there was a powerful explosion near the building of the editorial building of the First Republican TV Channel in the Leninsky district of the city. In Lugansk, a series of explosions sounded in the morning, four poles of a trolleybus power line were blown up near the trolleybus depot.
As stated in the republics, the attacks are mainly aimed at intimidating the population and damaging important infrastructure, both civilian and military.