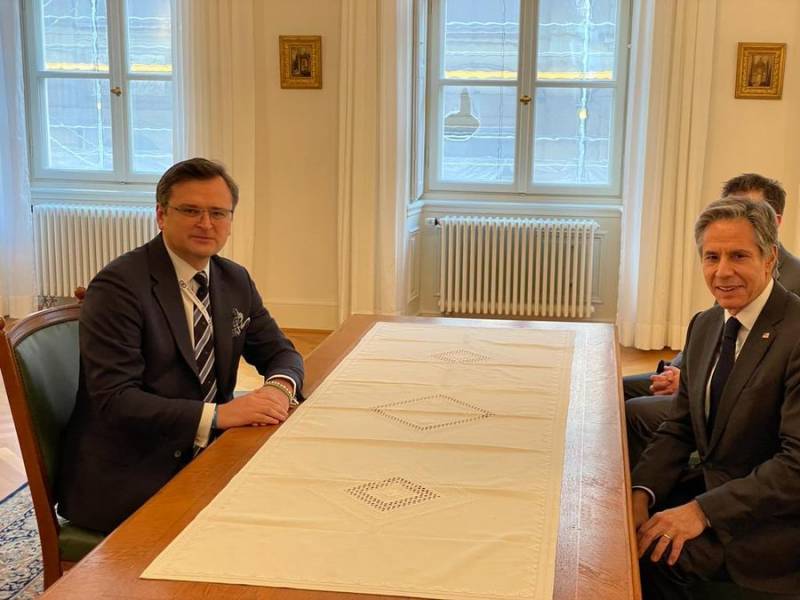 Ukraine is on the path of a complete severance of relations with Russia, the country's Foreign Ministry called on Ukrainian citizens to immediately leave Russian territory. The corresponding statement is posted on the official website of the Ministry of Foreign Affairs of Ukraine.
The Ministry of Foreign Affairs recommends that Ukrainians immediately leave the territory of Russia, and those who are going to go there should not do this under any circumstances. All this is explained by the "intensification of Russian aggression" and the inability to provide assistance to Ukrainian citizens who are in Russia. At the same time, the evacuation of the citizens of Kharkov and Mariupol is not planned, and Zelensky himself refused to leave the territory of Ukraine in order to "be with the people" at this difficult time for the country.
The Ukrainian Foreign Ministry emphasizes that Russia's recognition of the "self-proclaimed formations of ORDLO" is an act of "armed aggression" against Ukraine and violates all international norms. Earlier in Kiev, they did not rule out a complete severance of diplomatic relations with Russia, they even recalled Ukraine's Charge d'Affaires from Russia.
In turn, Foreign Minister Kuleba, who visited Washington, where Biden and Blinken talked to him, full of faith in the imminent help of the United States, said that Ukraine, together with its allies, is ready to rebuff Russia. To do this, Kiev developed a plan "A" and a plan "B". The first calls for using "all means of diplomacy" to contain Russia, and the second calls for "fighting for every inch of the earth."
At the same time, he admitted that neither in Kiev nor in Washington do they understand what Putin can do, so they are planning response actions based on the information available.