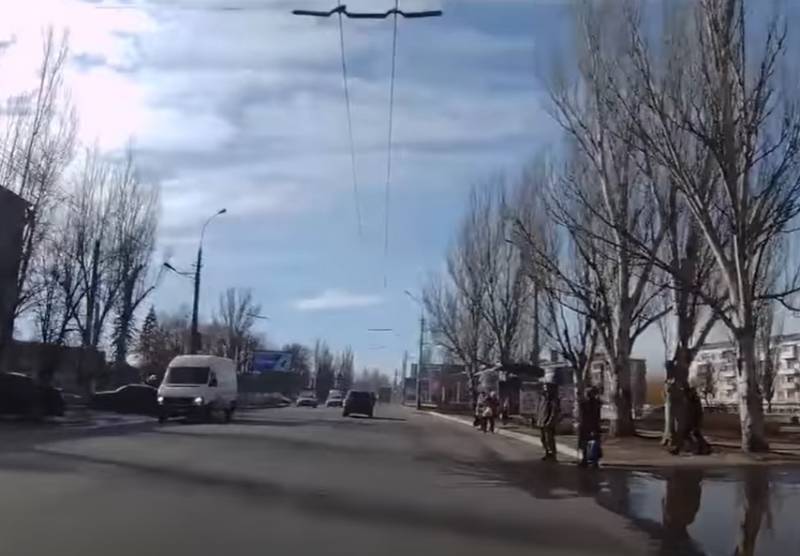 Another explosion thundered on the territory of the LDNR. This time we are talking about an explosion near the trolleybus depot in Lugansk. The incident happened at XNUMX:XNUMX am.
Representatives of the LPR in the Joint Center for Control and Coordination of the Ceasefire say that we are talking about a terrorist act. Explosives specialists and law enforcement officers are working at the scene of the explosion. No casualties or injuries have been reported at this time.
Meanwhile, the number of attacks on the territory of the people's republics by the Ukrainian security forces continues to grow. Only in the Luhansk direction, fire was opened more than 110 times during the day. The settlements of Sokolniki, Raevka, Pervomaika, Novokievka, Krasny Yar, Berezovskoye and others came under fire.
Ukrainian security forces used large-caliber artillery, 120-mm and 82-mm mortars, RPG-7, AGS-17 and more
weapon
, including machine guns.
As a result of shelling in the LPR, three people were killed, including two civilians. Several houses were damaged.
The night before, an attempt was made on the life of the former head of the DPR Ministry of Defense Vladimir Kononov in Donetsk. The explosion seriously injured a local resident who was reportedly on his way to meet with Vladimir Kononov. He suffered a mine-explosive injury, which led to the loss of a limb.
Vladimir Putin, commenting on the issue of the Minsk agreements, notes that since the recognition of the independence of the Donetsk and Luhansk people's republics, these agreements have ceased to exist, having lost their force.