21.09.12 of the year. In the capital of Iran, a military parade was held in honor of the 32 anniversary of the beginning of the war with Iraq and the so-called "Week of sacred defense." The parade was attended by representatives of various divisions of the IRGC and copies of military equipment standing and coming into service. One of the representatives of the newest military equipment was the Ra'ad anti-aircraft missile system, which belongs to the medium-range air defense system.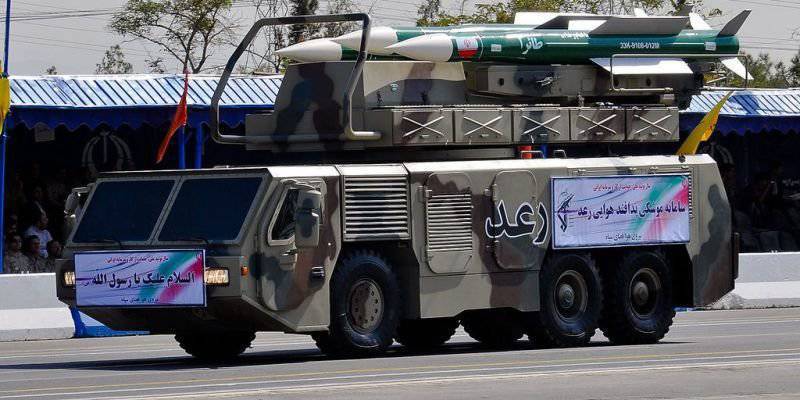 The Iranian air defense system, previously practically not "illuminated" for the general public, is a development based on the Soviet-Russian air defense system Buk-M2E. Both SAMs look very similar not only to the launch, but also to the missiles used. The first mention of the newest self-developed air defense missile system was announced by the commander of the IRGC, General M.A. Jafari 17.09.2012. At the press conference, he briefly spoke about the characteristics of the new complex:
- height of the struck air objects to 27 kilometers;
- range of fire to 50 kilometers.
The newest anti-aircraft missile system is executed on the chassis with the wheel formula 6X6. It is very possible that a Belarusian-made MZKT-6922 type chassis or its Iranian counterpart is used (based on obvious external features), in which there are certain structural changes in a number of elements.
On the chassis, a launcher with three guided anti-aircraft missiles (analogous to 9М317Е) was made, which had previously been delivered to Iran to modernize the Kvadrat anti-aircraft missile systems, which have several visible differences. Of the equipment, we note the absence of the radar station's guidance and illumination of the target being hit.
The use of well-proven units of the Russian and Belarusian military industrial complex (Buk-М2Е, МЗКТ-6922, ЗУР 9М317Э) when creating your own complex "Ra'ad" can be interpreted differently, for example:
- and that the Iranian designers are not able at this time to independently create such a complex;
- and that when using the complex in military conflicts, Iran will have a strong defense argument, which will be able to successfully carry out its defense missions;
- and about the "unknown" military assistance of Belarus or Russia to the Iranian state.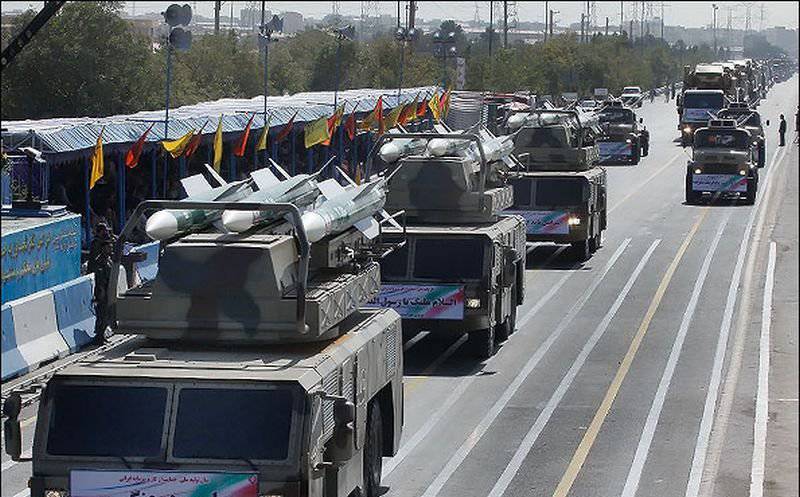 Additional Information:
There was a video about the tests of the "Ra'ad" air defense system. The launch of missiles on unmanned targets was carried out. And even though the video does not show the radar car, most likely it is an "own" development of the Slavic radar.
Information sources:
http://www.youtube.com/watch?v=3JreDgOS3tM&feature=player_embedded#!
http://imp-navigator.livejournal.com/176465.html
http://gunm.ru/news/iranskij_zenitnyj_raketnyj_kompleks_raad/2012-09-22-1267
http://bmpd.livejournal.com/337051.html
http://www.youtube.com/watch?v=e6Qqzh59urA&feature=relmfu