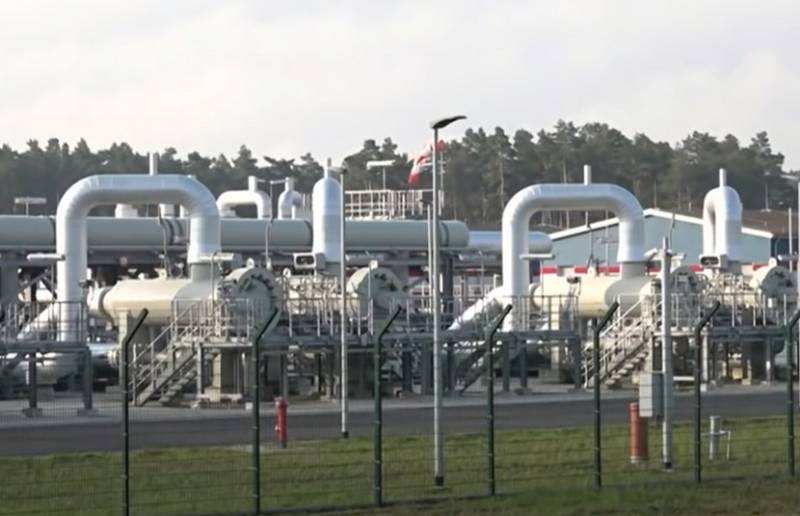 Germany stops the certification of Nord Stream 2, the decision was made in response to Russia's recognition of the Donetsk and Luhansk republics. This was stated by German Chancellor Olaf Scholz.
Berlin called the recognition of the republics a violation of international law and the UN Charter, which should be followed by the reaction of the world society, which involves punishing Russia. According to Scholz, this decision will not remain without consequences for Russia and suspended the certification of the Nord Stream 2 gas pipeline, withdrawing from the Federal Network Agency a report with an analysis of energy security, without which the process is impossible.
(...) Today I asked the Ministry of Economy to withdraw from the Federal Grid Agency a report with an analysis of energy security. This is a technical but necessary administrative and legal step, on the basis of which pipeline certification cannot take place.
- he said, adding that without certification, Nord Stream 2 cannot be launched.
However, the German chancellor noted that this was a suspension of certification, and not a categorical rejection of the gas pipeline. As he said, the arisen situation "needs to be considered".
The decision of Germany to suspend certification was very much liked by the British government, Johnson has already "welcomed" this step. In Kiev, they advocated a complete shutdown of the gas pipeline, and no one expected anything else from Ukraine.
Meanwhile, gas prices in Europe have crept up on Scholz's statement and have already reached $940 per 1 cubic meters of gas. The overall growth has reached 10% and this is not the limit. According to experts, Europe will not gain anything from stopping certification, it is useless to impose sanctions against Russia, gas is supplied to Europe according to contracts, but Germany will lose a lot. Instead of getting cheap Russian gas and becoming a new hub in Europe, Germany risks being left with an uncertified empty gas pipeline and expensive shale gas from the US. In this situation, only Washington will win.