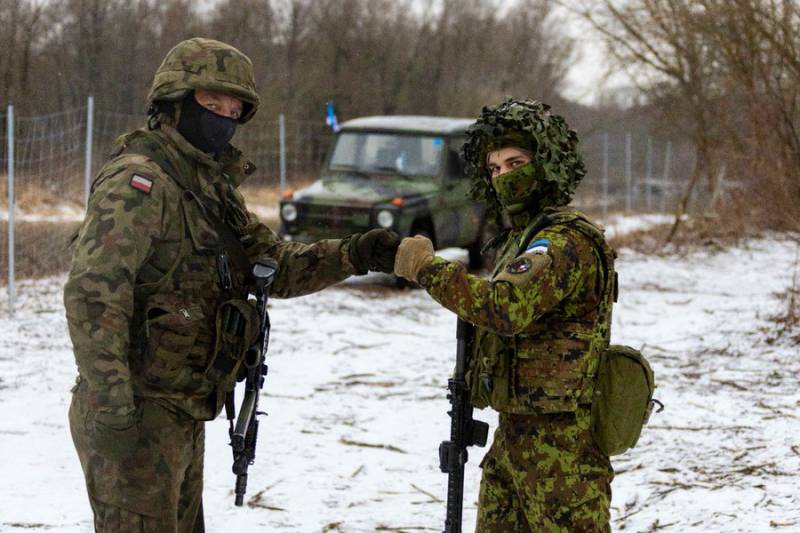 The threat of Russian invasion not only to Ukraine, but also to other countries of Eastern Europe remains at a fairly high level, Russia can keep its troops on the border for several years, thereby creating a threat. This was stated by Minister of Defense of Estonia Kalle Laanet.
Russia has brought its troops into the territory of Belarus and is not going to withdraw them from there. In addition, an attack on Ukraine may not take place in the near future, in the long term, Russia may keep troops on the border for several years, creating a threat of invasion. Against this background, Laanet calls on Brussels to strengthen its military presence on the "right flank of NATO."
According to him, NATO needs to increase the military contingent in the Baltic States and Poland, as the most vulnerable countries that stand in the way of the Russian army. Laanet proposes to deploy additional NATO personnel in Lithuania, Latvia and Poland, modestly silent about Estonia. There is also an urgent need to strengthen air defenses, deploy more armored vehicles and pay attention to cybersecurity.
It is worth noting that this is not the first time that the demands for NATO to "immediately increase its military presence" in the Baltics and Poland have been voiced by all countries in turn, as soon as a Russian plane flies near the borders or a warship passes by. Literally two weeks ago, exactly the same demands were put forward by Latvian Foreign Minister Edgars Rinkevics, who reacted to the deployment of Russian troops in Belarus. He was echoed by Estonian Foreign Minister Eva-Maria Liimets.
Four NATO battle groups are now deployed on the territory of the Baltic republics and in Poland, which have significantly increased in recent days. The United States and Great Britain have already deployed their troops to Eastern Europe, and Germany has also increased its military presence. However, the Baltic States still fear that these forces will not be enough to "contain Russia."