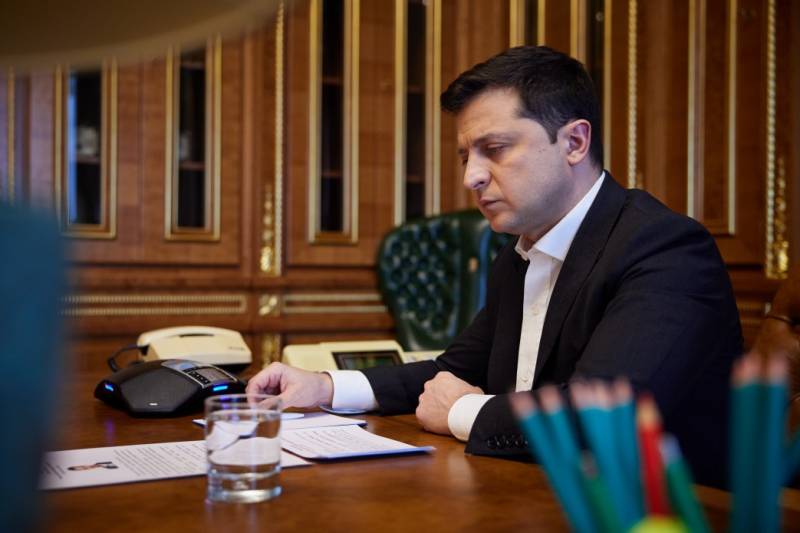 A foreign reaction began to appear on the recognition by the President of Russia of the independence of the Luhansk and Donetsk People's Republics. Recall that Vladimir Putin announced the recognition on the evening of February 21 after a detailed speech, where he called Ukraine a country that was, in fact, created by the Soviet government. According to Vladimir Putin, Ukraine can safely be called the country named after Vladimir Ilyich Lenin. Moreover, monuments to him in this country are being demolished, announcing decommunization. The Russian president promised the Kiev regime and Kiev nationalists to show what real decommunization means for Ukraine, clearly meaning that with real decommunization, Ukraine could actually lose the lion's share of its territories acquired in the XNUMXth century.
NATO predictably condemned the Kremlin's decision to recognize the LDNR. A number of Western countries, led by the United States, have promised sanctions against Moscow.
Against this background, experts call the reaction of the Ukrainian authorities "extremely retarded." So, the ex-head of the Ministry of Internal Affairs of Ukraine Arsen Avakov criticized Zelensky for delaying the answer. According to Avakov, who remains under control of several national battalions, the president "must immediately introduce martial law in the Luhansk and Donetsk regions."
The ex-minister said that it is extremely important to "strengthen control along the line of contact." According to Avakov, "territories in contact with uncontrolled areas are in a special risk zone, including for provocations."
Avakov:
The introduction of martial law in two areas is necessary so that the Russians do not provoke any actions with a new lie.
The former Minister of Internal Affairs of Ukraine said that the deputies of the Verkhovna Rada would support the decision to introduce martial law in two regions.
Against this background, economists note that regardless of where martial law is introduced in Ukraine, this will mean one thing: potential creditors will refuse to lend to the Ukrainian economy due to the markedly increased risks for this economy.
Against this background, information appeared that the United States informed Volodymyr Zelensky about the expediency of leaving the territory of Ukraine. At the same time, Western media say that the situation could be extremely dangerous for the President of Ukraine. At the same time, it is not said that the main danger for Zelensky comes from those who would like to get rid of him as a political competitor in Ukraine itself.