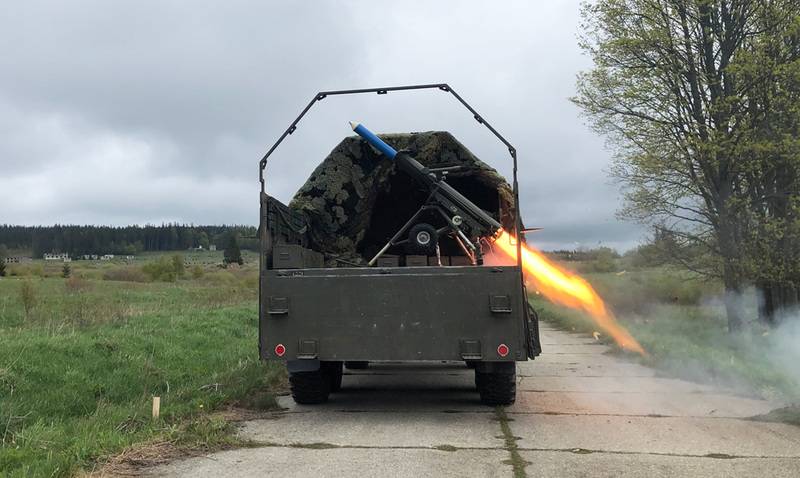 The MV-3 ​​system is the only means of remotely laying anti-tank mines in the Czech army. For a long time she was in storage, but returned to service and in recent years has become more and more common in military exercises.
The MV-3 ​​is capable of working a one hectare area, creating a minefield, in minutes - less than two minutes, launching mines from a range of up to 3 km
- indicated in the publication CZDefence.
As noted, the Czech army currently has 16 MV-3 ​​units. The system can be used both with the Tatra 810 chassis and after unloading. It is intended mainly for tactical mining, preventing the passage of enemy armored vehicles in narrow areas of the front.
The MV-3 ​​launcher has three rails. The flight range of the ammunition is set in advance and ranges from 0,5 to 3 km. The automatic detonation of the mine is also programmed and occurs 3-48 hours after the installation of the barrier. When cocked, the mine fires in response to changes in the electromagnetic field.

The Czech army sends the MV-3 ​​to Latvia along with units of the 15th Engineer Regiment, which is armed with this minelayer.
The arsenal of the Russian army has its own vehicle, which has six multiply charged launchers located on one chassis
- the author explains, meaning, probably, the UMP system; it is possible that he lost sight of the recent appearance in the arsenal of the Armed Forces of the Russian Federation of the remote minelayer "Agriculture".