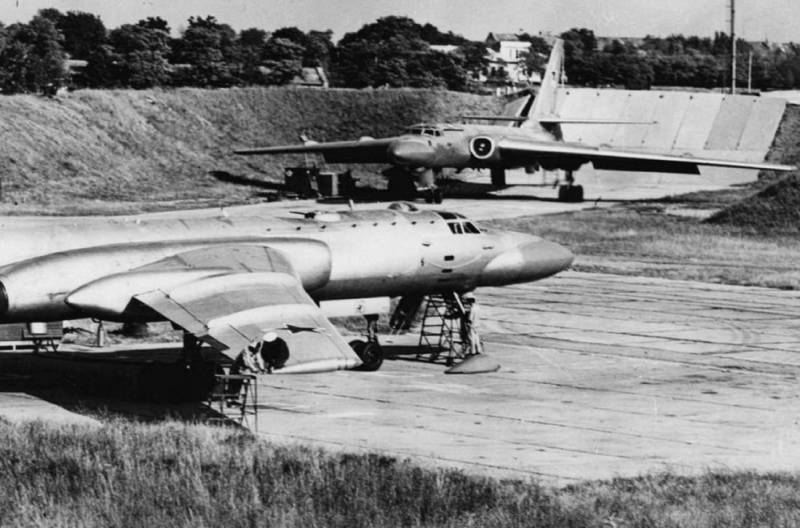 On the dangers of smoking
Smoking has always been bad...even when it wasn't mainstream. You can't at the airport at all. And since the people, in spite of everything, still strive to breathe air through a cigarette, then at least this process needs to be streamlined. In general, you can still smoke at the airport. But only and exclusively in the places designated for this, which, firstly, are equipped for this (at least a sawn-off shotgun with water is standing), and secondly, they are as far as possible from parking lots and places of maintenance of military equipment - there is too much of any flammable and often explosive bullshit...
But this just creates that very "highly artistic conflict": because you want to smoke, but running a kilometer and a half to the smoking room is absolutely not. So there are regularly (especially among sailors of military service) persons cunning (in their opinion) and lazy (in the opinion of others), who strive to drag on in the wrong places, and even often right here at the combat post entrusted to them by the working people ...
But if the same technician catches this case ... In general, then the strayer will live an unnatural life with all objects unsuitable for him and his immediate superiors. And therefore, "disgraceful violation" must be done with caution. However, a sailor is an inventive infection when it is not necessary ...
As a result, one "grandfather" wanted to smoke... And it was also desirable to lie down... But I didn't want to run to the smoking room (and who else would let go of their APA) - at the PCB technical position in full swing...
Here we need to make some kind of reference - it happened in one glorious MRAP, armed with very old, but quite "inspiring" Carcasses - Badgers. And the RD-3M engines that carry this "badger" across the sky differ not only in thrust, but also in size ... Such a fool is almost one and a half meters in diameter. And air is supplied to the engine through a pipe of the appropriate size - an air intake, the same almost one and a half meters in diameter and five meters long ... And when the engine is turned off and in the parking lot, then in order to avoid any "foreign objects" entering the engine, this pipe is closed outside such a lid-stub ... A sort of "mink".
Well, this fighter came up with the idea that, since on a PCB car, no one will definitely start the engines, so he won't remove the stub, and if he, like that little mouse under the stub, takes a crouch, then no one will see him there and won't look for him it will be ... Well, the ladders are at the side, I waited for a moment until no one was around - I crawled in, covered the plug behind me, lies down, settled comfortably ... Here, again, no one sees, there is a metal pipe around, you can smoke, because no one sees ... He lit a cigarette, trudges, a parasite, like a boa constrictor on glass wool, lets smoke ringlets. As the saying goes, "Salve cigarettes - be healthy, don't cough!"
And everything would have worked (there is an assumption that this was not the first time he had arranged himself like this), but then the AO officers came aboard. They had to check something there, in general, they put the car "under current". Well, our "cunningly crafted" smoked just at that moment ... Well, that's what, he forgot a cigarette and, as if it were a sin, about the fire alarm system sensor, and it is under current ... And the first stage of fire extinguishing works well, completely automatically, discharging a cylinder of carbon dioxide under a pressure of 200 atmospheres into the engine ...
In general, we observe an "oil painting": a little black flies - yells ... Our carcass spat out cunningly, like from a gun. Again, in itself, flying from a height of three meters onto concrete is an unpleasant thing, and then there's the effect of complete surprise - you just lay high, suddenly bang and you fly ... He slammed against the concrete and calmed down. Either he was killed, or he thought deeply about the consequences. And the consequences were not slow to come.
Well, everything that the authorities who fled to the scene said, we cannot bring here because of complete unprintability, because:
1) the aircraft is disabled, because the engine must be removed and into the bulkhead - this is the regulation.
2) the sailor was also put out of action, because he received either a concussion (well, this is unlikely due to the absence of an object of concussion), or a broken arm ... For some reason, the concrete is very hard ...
3) and how to report this anecdote is completely incomprehensible - because it is impossible not to report (the aircraft is not combat-ready), but to report - so, consider yourself "incomplete official" hung ...
In other words, I don't know how the people got out there, but the fact that all military service in that regiment went to the airfield only through a thorough personal search and seizure of everything that even just reminds of smoking is yes ... In general, smoking is harmful!
About chrome boots and liquid oxygen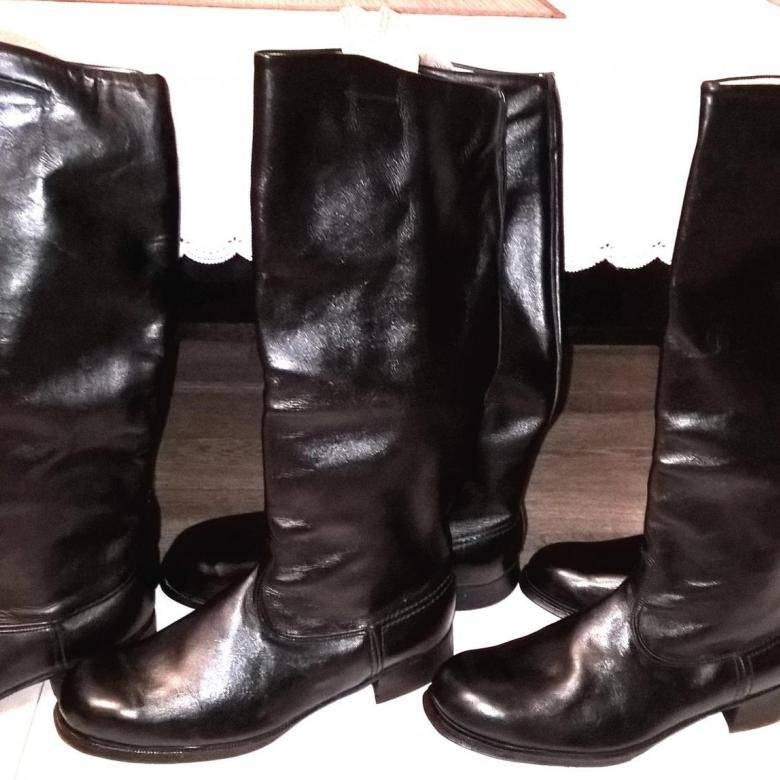 Well, you young people probably don't understand the phrase "chrome boots" a damn thing ... They are used to synthetics, berets, give a footcloth - you don't know what to do with it, dear ... So why are "chrome" - chrome whether?
And although no one, of course, boots chrome, but this 24th element of the table of the father of Russian vodka has a direct bearing on the issue. It is with chromium salts that they tan the skin of young calves who have not even tried weed in order to get the so-called. "flask", from which those very famous officer "lame men" are sewn, which every cadet dreamed of ...
For beauty is literally unearthly... Strong, light, shining, like the same chrome, only black... Now, however, not the style. Again, the most fashionable guys generally built boots to order - now the craftsmen have disappeared ... Previously, you used to look at the eagle ... "in a glass", the boots are polished to an exorbitant otherworldly shine and sit like those gloves ... White muffler, blue gaps and complete death to the female sex.
But we, in fact, are not talking about that ... In general, a chrome boot is good for everyone, but there is also a drawback in it ... Due to its naturalness, it, an infection, unlike rubber, does not really like water ... But snow porridge, which strives to cover all this black depth with vile whitish stains - in general. BUT
aviation
we, as you know, are "all-weather", which means that life is in full swing at the airfield, regardless of what rubbish of the Lord falls on our heads and under our feet.
Headquarters, of course, are better - they are more and more in warm offices, but we, "pilots in black ZSH", are not at all up to beauty ... So instead of limping people, we have more and more waterproof (since rubberized) berets and jackets (also waterproof, as they have been oiled for a long time). And yet, the passion for beauty in a person cannot be strangled or killed. She's a passion for that. But its beauty must also be protected, and a reasonable thought came to some fashionistas. Khromachi is stylish and cool, but they do not like water and mud, rubber is indifferent to water and mud, but there is no beauty in it ... And if we combine it? And they began to put on boots that were especially advanced ... What would you think?
Banal galoshes. After all, how convenient ... You run around the airfield - galoshes do not let water to the lame. He ran to the headquarters - he threw off his galoshes at the entrance and cuts all of himself so beautiful to the point of impossibility ... Again, clean. And the people in our aviation, you know, are different ... And some have a very peculiar sense of humor.
In general, it was in one glorious regiment, which was armed with the pride of the Soviet bomber aircraft Tu 16. True, it seems that they are not beavers, but intelligence, but this does not change the essence (it was a long time ago).
Airfield, pre-flight, cars are buzzing, TZ, APA, air, nitrogen, oxygen ... But with oxygen on the "Carcass" everything is not easy ... It is necessary to refuel it not compressed, but liquid ... For we fly high and for a long time, and the crew big ... So we saved weight, because a "dewar" with liquid weighs much less than the equivalent number of compressed cylinders in terms of volume. But liquid it boils at -183, which means that you can't completely close the tank with it - it will explode like a steam boiler with a jammed safety valve. So when they refuel, then, in general, they simply follow - how liquid oxygen will flow from the drainage hole on board the aircraft, so it means "the box is full".
And so, in the midst of the process, the squadron engineer comes running on board the preparing board, he personally had to check something there. In brand new, just built chrome boots, well, and in galoshes, so as not to soak the beauty ... I took off the galoshes from the stepladder, and he climbed into the cockpit to grind something with the technician "for life". Well, our people are cheerful, don't feed bread - let them make fun of your neighbor, they're not even afraid, the female dogs are such that for jokes on the authorities you can even ... suffer.
One day, one such joker accidentally walked by and sees a ladder, galoshes at the ladder, the owner is not visible, and an oxygen tanker is already attached next to it ... Well, he moved the galoshes a meter to the side - exactly under the drainage. The oxygen tanker did his "blue" job, refueled with all his heart, at the same time poured oxygen into the commander's galoshes ... In short, for a long time, but the engineer solved his questions on board, descends, hob - no galoshes ...
He looks around - and here they are, some kind of infection moved to the side ... The oxygen from the galoshes had already evaporated by that time, and they look like they are alive ... In general, our hero twisted and twisted and jumped off the ladder to closer to the galoshes and quickly put them on the paws ... Successfully jumped - right into the galoshes. Well, what happened next? Well, then, probably, not only the whole airfield heard, but also the crows in the surrounding forests ... Naked physics worked. The galoshes, frozen by the extreme minus, shattered into dust, and the concrete frosted around them turned into a high-class skating rink, and our jumper, demonstrating all the brilliance of the chic lame men who soared above the ears, landed on the very point that is commonly called the fifth.
All this, of course, was accompanied by a wild cry, which we will not be able to translate from Russian into Russian, not because we are not a Yandex translator, but only sparing the tender modern ears ... But the semantic message was quite understandable even without translation .. Say, "I'll find this bastard and bury it in figs" ...
This is how beauty always requires sacrifice.