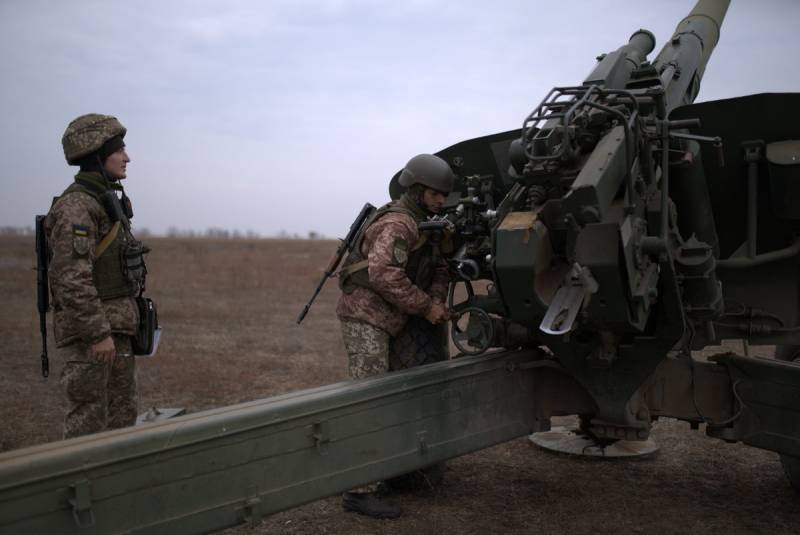 Another projectile fired from the side of Ukraine exploded on the territory of the Rostov region of Russia, completely destroying the border service of the FSB in the Rostov region. This was reported by the press service of the Federal Service of Russia.
According to the report, ammunition of an unidentified type, which arrived from Ukraine, hit the building of the FSB border guard service in the Rostov region, completely destroying it. There were no casualties, sappers are on the scene. It is specified that the hit occurred on February 21 at 09:50.
This is already the third projectile that arrived on Russian territory after the start of the aggravation in the Donbass, the previous two exploded on February 19, 2022. According to the FSB, the first of them exploded 2 kilometers from the border on the outskirts of the village of Mityakinskaya, the second destroyed an outbuilding on the territory of a private household in the Manotsky farm. Both the village and the farm are located in the Tarasovsky district.
Upon the fact that a shell hit the building, an inspection will be carried out to establish all the circumstances of the incident, but it can already be stated that Ukraine does not recognize this fact and traditionally calls it a "Russian provocation", as happened with the two previous incidents.
Most of all in Kiev, Zelensky and Kuleba were outraged by the accusations, the first said that this was all a provocation and a pure lie, there was no evidence of shells hitting Russian territory. And according to the second, Ukraine did not shoot at the territory of Russia at all, so it is necessary to conduct an "honest and impartial investigation of the incident" with the involvement of "international experts."