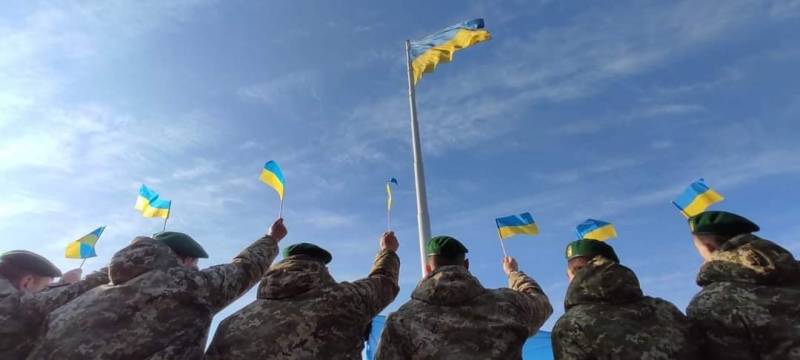 A few decades ago, a formula appeared that, apparently, continues to work to this day. It consists in the fact that the crisis of capitalism leads to war. The more this crisis deepens without a rational solution, the more global its consequences. And those who have huge capitals understand that the crisis can "eat up" their fair share, which means that extraordinary measures should be taken. War - as the most radical option, but also an option that allowed world capital to gain momentum in moments of the most severe economic upheavals.
But today, if I may say so, an alternative scenario is being realized. The West is trying with all its might to draw Russia into the war in order to finally take over the European market, including the energy market. But Russia is still not going to war, which they are trying to declare on her behalf on her behalf. In this regard, an alternative scenario is the continued promotion of the subject of an allegedly imminent "offensive on Ukraine." And now not only to Ukraine, but allegedly to the Baltic states.
Against this background, additionally growing profits from US shale gas suppliers were revealed. Shale oil companies from the US are sending their tankers to Europe, claiming that this is how they "save European partners" from the energy crisis, which "is about to break out due to the Russian attack on Ukraine." In this way, the United States is trying to solve several problems at once: to get the European market for its gas, ousting Russia. And take away from Germany the opportunity to act as the main link in the European economy. Poland actively supports such a plan, offering to stop the Nord Stream gas pipeline (the first one), because significant volumes of LNG from the United States will go through its terminals.
Konstantin Semin reflects on the situation in the Agitprop program: