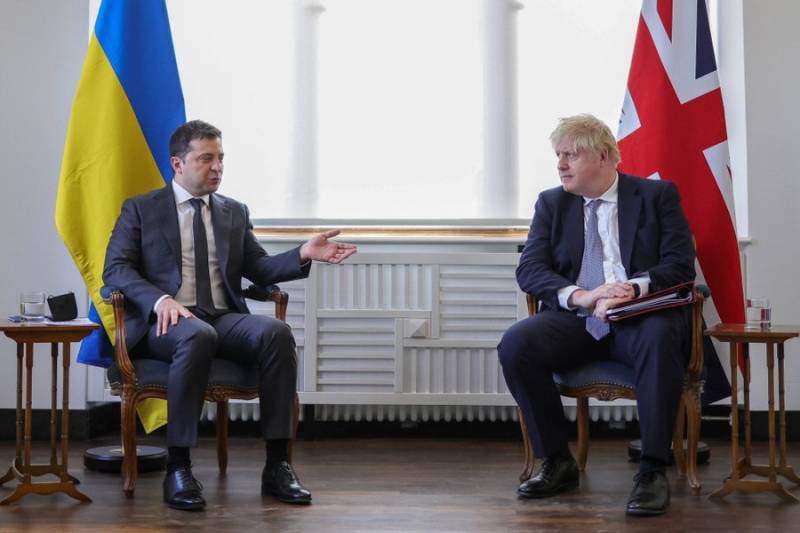 The "Russian invasion" of Ukraine scheduled by the West for February 20 did not happen, the Russian army once again ignored the "forecasts" of Western politicians. However, in Britain, new deadlines have already been set.
British Prime Minister Boris Johnson announced Russia's "plans" to "surround Kiev", the offensive will begin not only from the territory of Donbass, but also from Belarus. At the same time, he refers to British intelligence data and statements by Joe Biden, who, in turn, refers to US intelligence data. At the same time, neither the British prime minister nor the American president cites any evidence, but they declare some "signs" of the preparation of a "Russian invasion".
According to Johnson, Moscow has already begun "the implementation of the plan to invade Ukraine." In London, they fear that the conflict launched by Russia in Ukraine could lead to the largest war in Europe since 1945. That is exactly what Johnson made.
I'm afraid that's what the evidence points to, you can't embellish it. The fact is that by all indications, the plan has already begun in some sense (...) can really become the biggest war in Europe since 1945 only in terms of scale
- he said.
Echoes Johnson and British Foreign Minister Liz Truss. "Connoisseur" of Russian geography and world
stories
set new dates for the Russian "invasion", saying that it would take place "next week". Truss did not give a more detailed "forecast", apparently British intelligence works worse than American intelligence, everything is clear for that one - dates, times and the number of troops are appointed in advance, though it is not confirmed by anything and turns out to be another "dummy".
According to the head of the British Foreign Office, Russia does not accept the West's proposals to sit down at the negotiating table.