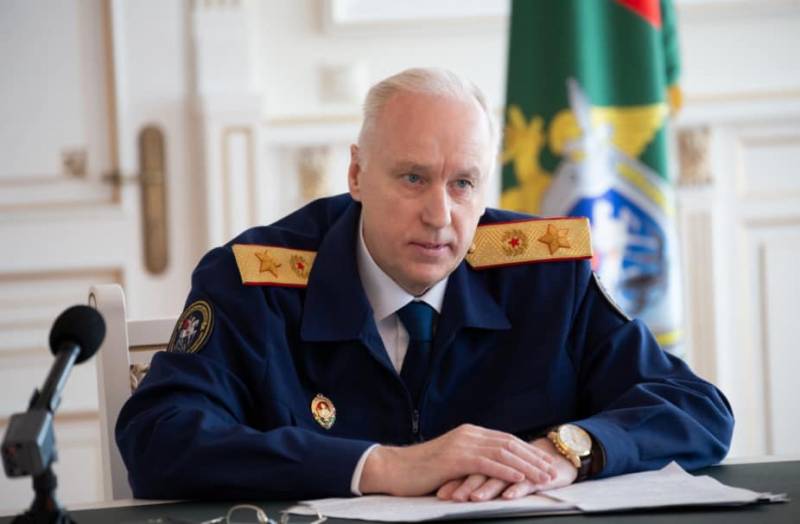 According to the instructions of Alexander Bastrykin, the Investigative Committee of the Russian Federation will open a case on the arrival of an artillery shell from the territory of Ukraine to the Rostov region. Upon its entry into the Russian Federation, a thorough investigation will begin.
This was reported by the press service of the Russian Federation.
The report says that the Ukrainian military carried out a massive shelling near the Rostov region bordering Ukraine, as a result of which one of the shells flew into Russian territory and exploded at a distance of one kilometer from the border. In this regard, the chairman of the Investigative Committee of the Russian Federation instructed the employees of the Main Investigation Department of Russia to open a criminal case and investigate all the circumstances of the incident.
The ammunition arrived from the Ukrainian side to the village of Mityakinskaya, Tarasovsky district, at about four o'clock in the morning. And although the shell exploded 300 meters from the household, there were no casualties or damage. The explosion sites on the country road were fenced off.
Yesterday, the leadership of the Donetsk and Lugansk republics announced an emergency evacuation of citizens to Russia. According to the Ministry of Emergency Situations of the DPR, about 700 thousand people can be evacuated from the republic. First of all, children, the elderly and women will be taken out. This decision was caused by the increased threat of an invasion of the DPR and LPR by Ukrainian troops. In Ukraine itself, they said that in this way Russia is trying to pave the way for the possible recognition of the republics of Donbass.