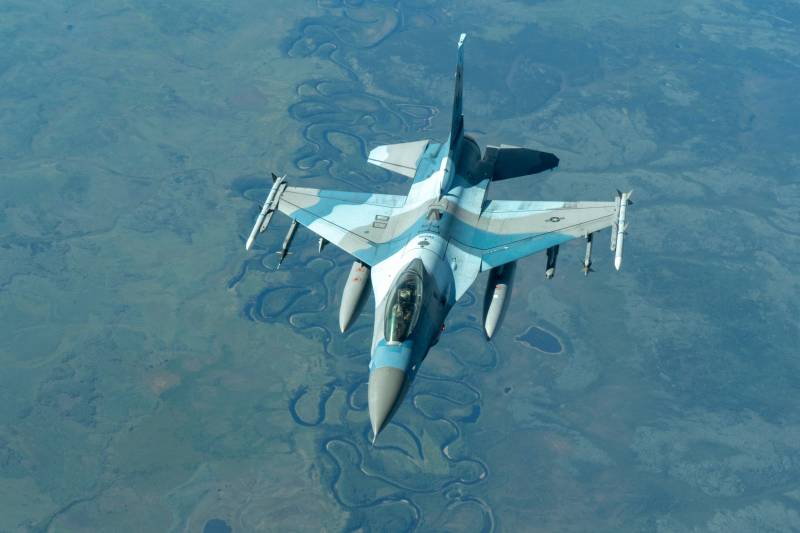 The Bulgarian authorities have begun negotiations with the Pentagon, demanding compensation for the delay in the delivery of F-16 fighter jets previously purchased by Sofia. This was stated by Minister of Defense Stefan Yanev.
Earlier, Prime Minister K. Petkov said that American aircraft would be handed over two years later than the deadlines agreed in the agreement (2023-2024). A failure in the production chains of the US military-industrial complex caused by the coronavirus epidemic was cited as the reason for the violation of contractual obligations.
As Yanev pointed out, "it's too early to talk about a possible rejection of the aircraft," although "the buyer can cancel the contract" or demand a refund. At the moment, a delegation is sent to the Pentagon to discuss "possible compensation that Bulgaria could receive."
As noted in the publication Mediapool, Sofia acquired the F-16 "to replace the MiG-29, which is being serviced in Russia." The repair of Soviet aircraft was accompanied by a campaign in the local press aimed at discrediting the competencies of the Russian Federation in this area. As a result, as it turned out, the delays were mainly provoked by the Bulgarian side, which stubbornly did not want to use Russian components for the restoration of fighters and was looking for spare parts in the stocks of third countries.
The deal to buy eight F-16s cost the budget $1,2 billion. At the same time, it is planned to purchase 8 more aircraft, but the new agreement is already estimated at $1,7 billion.
Good
news
is that this money can be paid in installments, since Bulgaria has the necessary credit
history
before the United States
- explained in the publication.