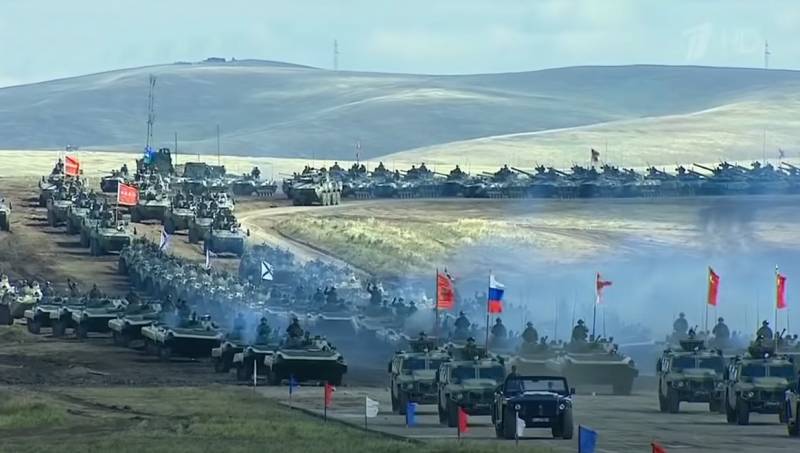 Victory in the Cold War turned the United States into a hegemon on a global scale, but this dominance turned out to be a short-lived outbreak. The opportunities that the unipolar world gave the United States were wasted on waging global wars, and as a result, the dominance of Washington, which did not show a positive attitude towards Russia, came to an end.
This opinion is expressed in the Australian edition of ASPI Strategist. According to the author, the United States flaunted its dominance in the world, waging numerous wars, moving NATO's borders to the east - "to the backyard of Russia", instead of cooperating with it.
The United States should have accepted the Russian Federation into the Western bosom, just as it happened with Germany and Japan after the Second World War
- noted in a foreign publication about the missed chances of an alliance with Russia against China.
The rearmament of Russia against the backdrop of growing threats to it and the increasing power of China, nurtured by the West itself, eventually led to the bankruptcy of the unipolar world. US dominance has come to an end, leaving behind only Washington's many obligations to its partners, dissipating combat resources. According to the author, they are not enough even to protect Ukraine, which poses a danger to the Russian Federation due to the proximity of the two countries.
At the same time, an alliance between Moscow and Beijing is already looming on the horizon, the final formation of which may be pushed by new large-scale sanctions against the Russian Federation promised by Washington in the event of an escalation of the Ukrainian crisis. If Russia is cut off from SWIFT, then "China will become its banker"; blocking Nord Stream 2 will increase energy supplies from Russia to China, protecting Beijing from a possible naval blockade.
Strengthening the Russia-China axis is for the United States the worst possible outcome of the Ukrainian crisis. Therefore, it is necessary to find a compromise with Russia now
- the conclusion is made in the foreign press.