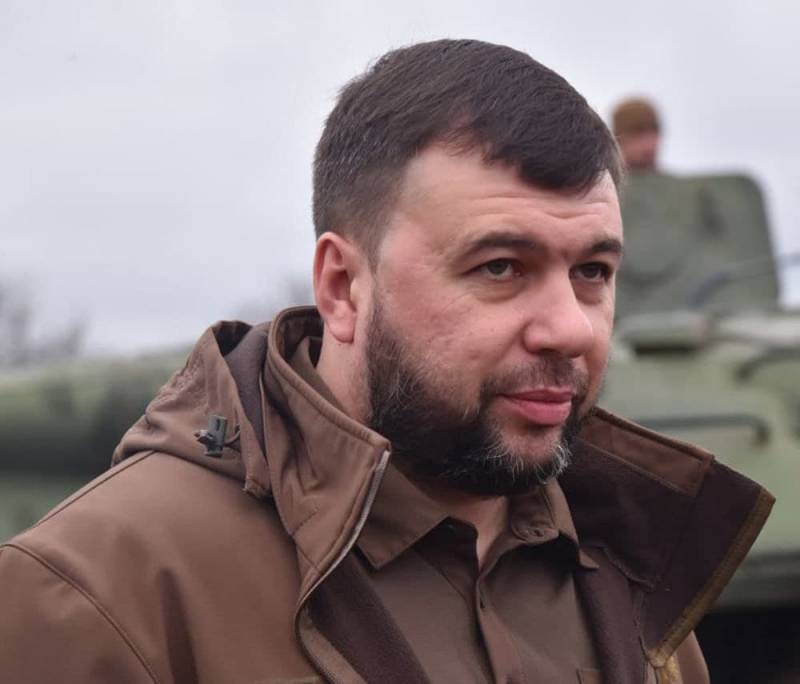 Disturbing reports continue to come from the DPR and LPR about the military activity of the Ukrainian security forces along almost the entire line of contact. Over the past 80 hours alone, Ukrainian troops violated the ceasefire more than XNUMX times. The settlements of both the Donetsk and Luhansk people's republics were shelled. Cannon artillery was used, weapons
tanks
and infantry fighting vehicles, large-caliber mortars were used.
It became known about the reaction of the DPR authorities to what is happening after the announcement of the decision on the evacuation of the civilian population from the republican territory.
The head of the republic, Denis Pushilin, announced a general mobilization in the DPR. In an address to the people of Donetsk, Pushilin called on those who are in reserve to promptly arrive at the military registration and enlistment offices. According to the head of the DPR, the appeal concerns all those residents of the republic who can
weapons
in the hands to protect their native land, mothers, wives and children.
Denis Pushilin declared that by joint efforts such a desired and necessary victory would be obtained.
Pushilin:
We will protect Donbass and all Russian people.
The head of the DPR noted that the order on general mobilization applies to the entire republican territory. The order also applies to the supply of weapons and military equipment for the mobilized forces.
Currently, the order of the head of the DPR has been submitted to an extraordinary session of the People's Council of the republic.
Almost at the same time, the head of the Luhansk People's Republic, Leonid Pasechnik, announced a general mobilization. The order also applies to the ban on leaving the LPR for men aged 18 to 55 years.
As of the current moment, about 7,5 thousand people have been evacuated from the LDNR to Russia. Many Russian regions offer assistance to the evacuated residents of Donbass.