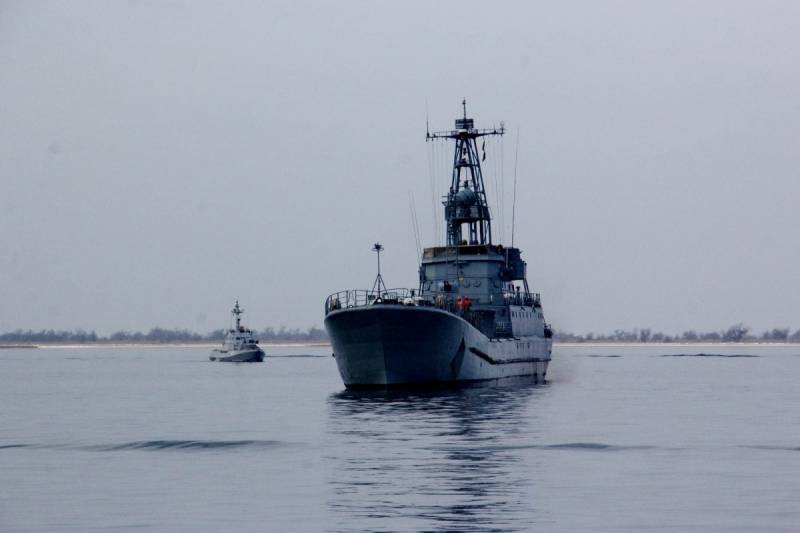 Photo of the Ukrainian Navy is illustrative
The former Minister of Defense of Ukraine Vitaliy Radetsky spoke about the Ukrainian events of the 8-year-old model. He was in the position of head of the Ukrainian military department in 1993-1994. In an interview with Dmitry Gordon, a retired army general commented on the processes that took place with the Crimean peninsula.
The retired general was asked how it happened that Ukrainian troops left Crimea in February-March 2014 without any resistance. Recall that at that time many Ukrainian servicemen remained in Crimea, having made the decision of the local population in favor of the reunification of the peninsula with Russia. Those who did not agree to this went to Ukrainian territory, actually supporting the anti-constitutional coup in the country.
According to the former Minister of Defense of Ukraine, in 2014 Ukrainian troops "could defend Crimea without any talk."
Radetsky believes that at that time Russia made an attempt - with an eye on how Ukraine would behave, how the Ukrainian troops would behave.
Radetzky:
Those were tests. There was a plan how (Crimea) to cut off.
A retired Ukrainian general said that if Ukrainian troops had resisted in February 2014, "in the worst case, only Sevastopol could have surrendered, but not the entire Crimean peninsula."
According to the Ukrainian ex-minister, it cannot be said that at that time the leadership and command showed "misunderstanding of what was happening." Vitaly Radetsky believes that we should talk about cowardice and betrayal, which must be punished.
For reference: against the backdrop of events related to the collapse of the USSR, Radetsky was one of the first generals to support Ukrainian sovereignty and came out in support of Kravchuk. After Kravchuk left the post of head of the Ukrainian state, he was removed from the post of Minister of Defense, but continued to hold high positions, including the position of head of the National Ukrainian Defense Academy.