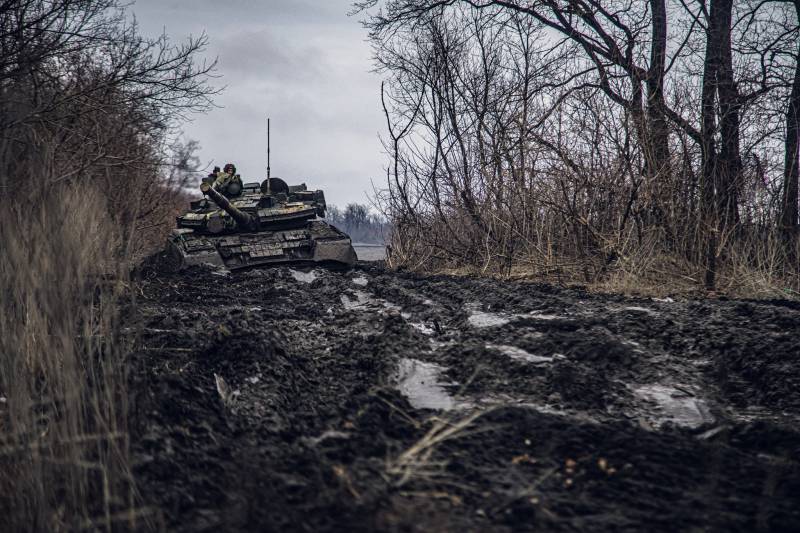 Ukrainian military command brought to training
tank
Marine units. First of all, we are talking about tankmen from a separate marine brigade named after Rear Admiral Mikhail Belinsky - 36th military regiment of the Armed Forces of Ukraine.
It is noted that, among other things, the possibilities of overcoming "natural obstacles and obstacles" were worked out. Under those, in this case, we mean soil that has become sour from melted snow and precipitation in the form of rain.
Marine tankers passed through what turned into dirt roads to reach firing positions. At the same time, the tanks were camouflaged in forest plantations.
The command of the Armed Forces of Ukraine reports that "the marines have shown excellent results in terms of operating tanks in difficult conditions."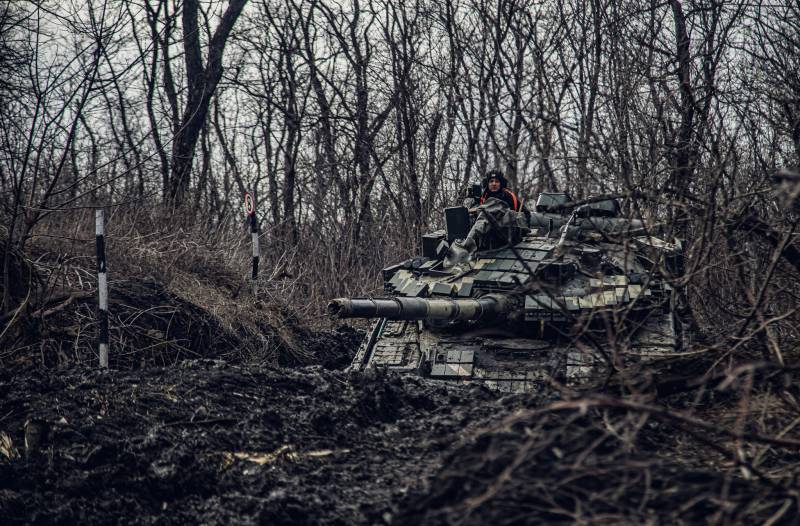 From the press service:
Constant training and improvement of skills is a sign of the best, so victory will be ours. Tanks are power!
It is noteworthy that tankers of the Marine Corps of the Armed Forces of Ukraine conduct this kind of training just a few days after the statements of Ukrainian experts about the "uselessness of tanks in a possible theater of military operations at the end of February in Ukraine and near its borders." As an example, several tanks of the RF Armed Forces were cited, bogged down in the mud near Rostov-on-Don.
At the same time, Ukraine announced that the use of tanks "won't be effective at that time." But when the Ukrainian military conducted drills involving the passage of muddy ground, the same experts gave rave reviews, stating that tanks were and remain "among the priority military equipment in both defensive and offensive operations."
For reference: The 36th military unit of the Armed Forces of Ukraine is based in the Mykolaiv region of Ukraine. The Ukrainian segment of Wikipedia states that this brigade is a "participant in the Russian-Ukrainian war."