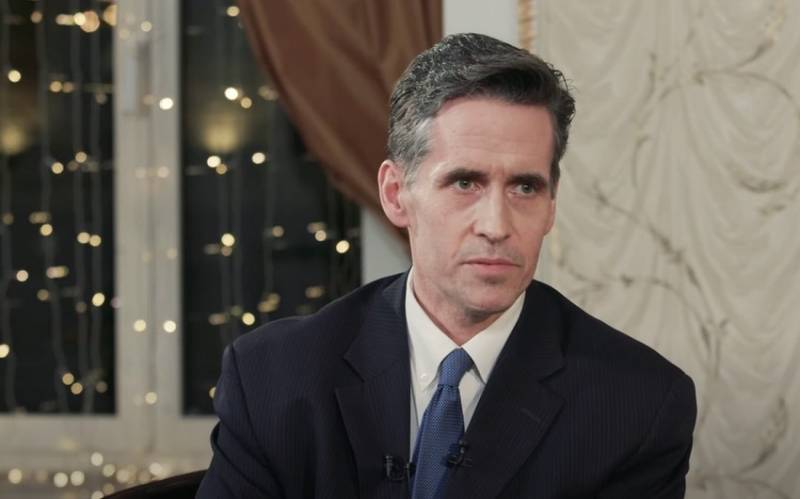 The American embassy in Moscow has lost one of its key figures - US Deputy Ambassador to Russia Bart Gorman. The Russian Foreign Ministry decided to expel an American diplomat from Russia. This was reported by the press service of the American Embassy.
Bart Goman was the second most important person in the US Embassy after US Ambassador to Moscow John Sullivan. The US embassy did not disclose the reasons for the expulsion, saying that Gorman's three-year stay in Russia had not yet expired and he had a valid visa. At the embassy, ​​Gorman was responsible for "key aspects of US-Russian relations." The Americans called the actions of the Russian Foreign Ministry illegal and threatened with retaliatory measures.
Russia expelled US Deputy Chief of Mission (DCM) to Russia Bart Gorman. Gorman was the second most senior official at the U.S. Embassy in Moscow, after the ambassador, and a key member of the embassy's senior management team.
- leads
RIA News
embassy press officer Jason Rebholz.
It is noted that the expulsion of the diplomat began after a visit to the Russian Foreign Ministry by US Ambassador to Moscow John Sullivan. He was summoned to the Foreign Ministry and left the building literally 15 minutes after his arrival. The American ambassador did not give any comments.
Earlier, Russian Ambassador to the United States Anatoly Antonov said that the United States did not intend to stop the "visa war" that was unleashed by Washington last year, when on April 15 Biden signed a new package of sanctions against Russia, which provides for the expulsion of ten Russian diplomats, named in Washington as "Russian employees". intelligence."
Russia responded in reverse and expelled ten employees of the American embassy, ​​banned the entry of eight high-ranking officials from the Joe Biden administration, banned the employment of Russian citizens and third-country nationals in the US embassy and consulate, and limited the number of short-term business trips through the State Department. In addition, the work of American foundations and NGOs interfering in Russian politics was stopped.