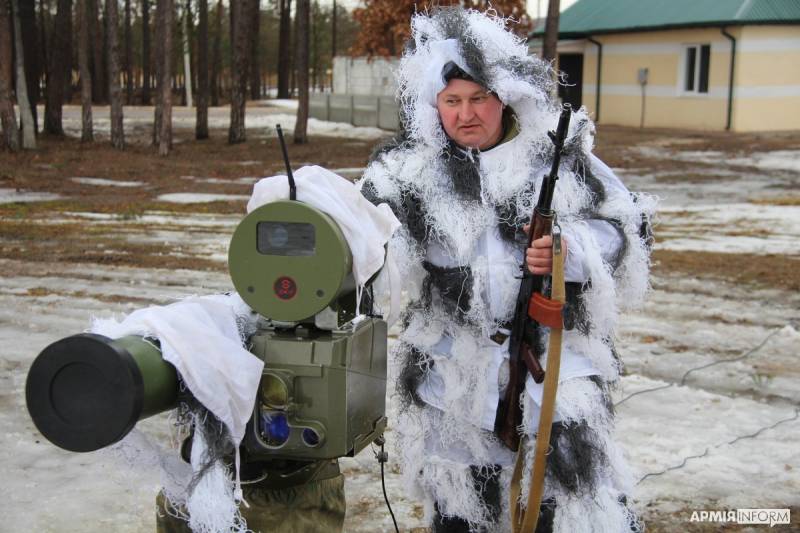 The Ukrainian army continues to be replenished with anti-tank weapons of domestic and foreign production, the use of which requires certain skills. Training in the use of anti-tank systems is conducted on the basis of the 184th training center of the National Academy of Land Forces named after Hetman Petro Sahaydachny.
Recently, the so-called School of anti-tank artillery hosted another graduation of specialists in combating Russian
tanks
. More than 30 military personnel went to the Armed Forces of Ukraine, trained in the use of not only Ukrainian Korsar and Stugna ATGMs, but also American Javelins and British-Swedish NLAWs. True, only an optional course was conducted for foreign complexes, but the Armed Forces of Ukraine claim that this is enough.
In total, 30 days are allotted for training, during which military personnel receive both theoretical and practical knowledge, obtained mainly on simulators. For this, the Sinitsa training complex is used, which makes it possible to practice the use of Ukrainian anti-tank systems without a combat launch of a rocket. Nothing is reported about the arrival of simulators for foreign complexes.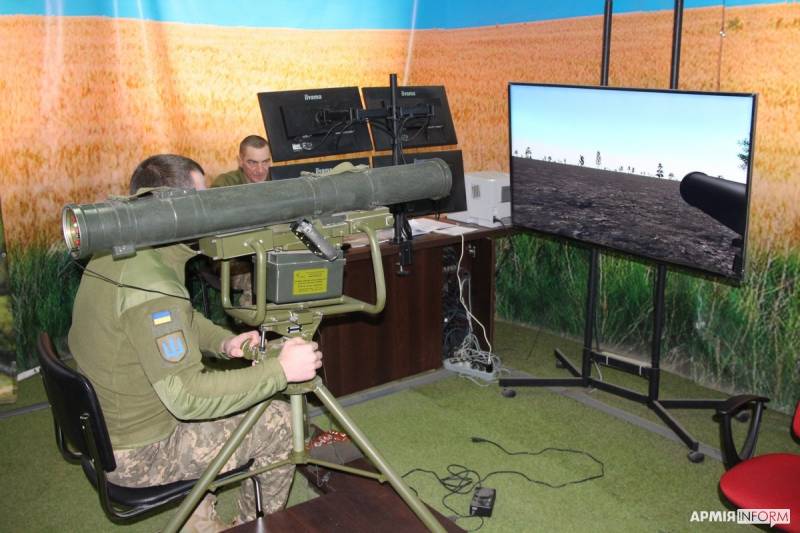 In addition to the practical use of anti-tank systems, specialists were trained in camouflage, covert movement and tactics of action in preparation for repelling the offensive of enemy tanks.
As already reported, NLAW anti-tank systems and M-141 grenade launchers recently appeared in the JFO zone in Donbass, and the American Javelin anti-tank systems have been present there for a long time. At the same time, military experts are perplexed why the United States and Britain are supplying the Armed Forces with anti-tank systems, while Ukraine has its own anti-tank systems, which not only are not inferior to foreign ones, but even surpass them in some cases.