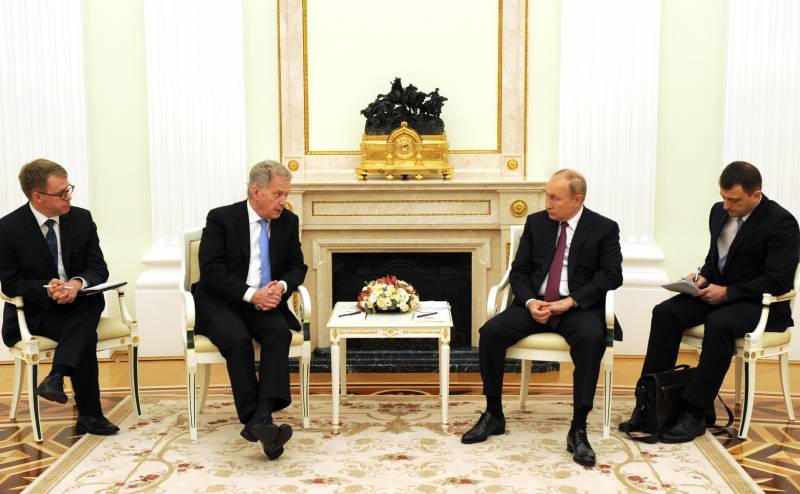 Russia has begun the restoration of the USSR, all the latest actions carried out by the Kremlin speak of this. Moscow will soon require Finland to confirm the commitments made during the Soviet Union. The Finnish historian Jukka Seppinen came to this conclusion.
In his article for Talouselämä, the former diplomat writes that Russia has moved on to the stage of "returning" the USSR. As part of this stage, it has already captured the Crimea and in the near future may launch an offensive against Ukraine. According to the historian, the collapse of the Soviet Union in Russia is perceived as a "geopolitical catastrophe", so Moscow began to take steps towards its revival. However, there is no complete certainty that Russia will be able to win in Ukraine. Western countries will not allow Putin to revive the USSR and again divide it into spheres of influence.
Seppinen considers the situation from Finland's side and estimates what will happen when Russia demands from Finland to renew the Treaty of Friendship, Cooperation and Mutual Assistance, signed in 1949 and in force until 1992, i.e. before the collapse of the Soviet Union. This agreement implied military cooperation between the two countries in the event of a military clash, first with West Germany, and then with NATO, and obligated Finland to independently make defense efforts if the attack on the USSR went through Finnish territory.
Most of all, the Finnish historian is afraid that Russia, on the path to restoring the USSR, will require Finland to sign something similar to this treaty, and the country's leadership will sign it and thereby be drawn into the conflict. The ex-diplomat urges the government not to do this under any circumstances.
The demand to renew the treaty is already on the lips. It must be abandoned
- he sums up.