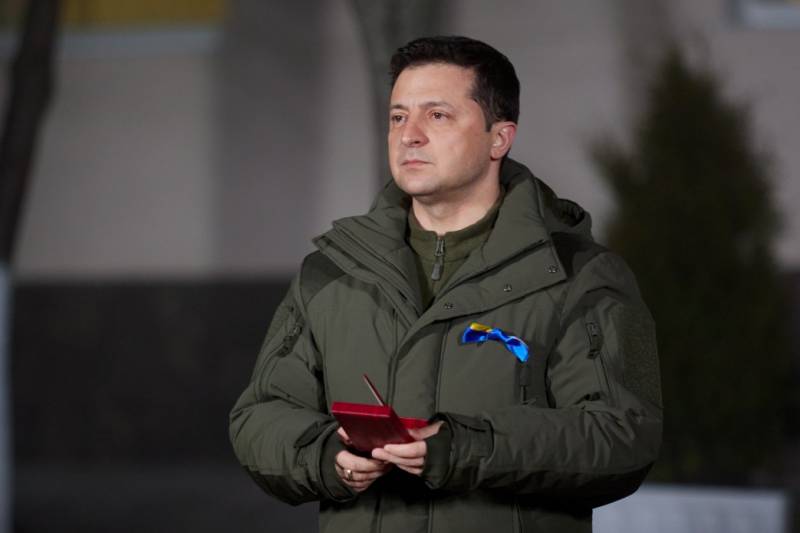 The intelligence structures of the Donetsk and Luhansk People's Republics are voicing information that the evacuation of Ukrainian authorities is being prepared in Kiev. It is reported that the first thing is going to change the place of "registration" office of the president. Reports claim that Zelensky's office is preparing to evacuate to Lviv, where several diplomatic missions of foreign states have relocated over the past few days.
Information about the evacuation of Zelensky's office is shared by the official representative of the Donetsk People's Militia Oleg Nikitin. According to him, the information is confirmed by human intelligence data.
In addition to the office of the President of Ukraine, other structures of the Ukrainian government are also reportedly going to be taken to Lviv. If these reports are to be believed, the National Security and Defense Council and even the Verkhovna Rada are going to be evacuated to this city in western Ukraine in the near future.
According to the officer of the NM DPR, this kind of evacuation is due to the following reasons: the Ukrainian leadership, which gave the order to increase the concentration of troops in the conflict zone in Donbass, wants to protect itself if the military operation being prepared against the LPR and DPR leads to the defeat of the Ukrainian army. Oleg Nikitin noted that the offensive of the Ukrainian side against the republics of Donbass will ultimately lead to the fact that units of the People's Militia, having launched a counteroffensive, will be engaged in the liberation of Ukraine.
The Donetsk officer pointed out that the evacuation of Ukrainian authorities to the western regions of the country indicates the ongoing degradation of the socio-political situation in this country.
At the moment, official Kiev does not comment on the evacuation of the president's office to Lviv. At the same time, it is known that many Ukrainian deputies who left Ukraine a few days ago never returned, ignoring Volodymyr Zelensky's ultimatum. Against this background, the outflow of capital from the territory of Ukraine also increased, reaching a maximum since 2015.