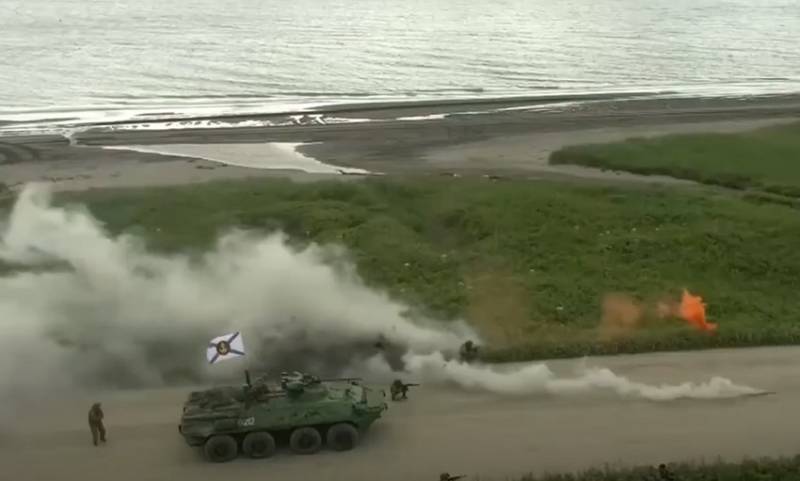 Japan declared another protest to Russia, the corresponding note was sent to the Russian Foreign Ministry. According to the Kyodo agency, Tokyo is not satisfied with the exercise in the area of ​​Iturup Island in the Kuril chain.
Japan protested to Russia in connection with the strengthening of the Russian military presence in the Northern Territories. According to Tokyo, live firing, about which the Russian Defense Ministry warned the Japanese side, is "unacceptable." This is Tokyo's second protest to Moscow this month. Previously, the Japanese did not like the shooting near the island of Kunashir.
Strengthening the military presence on the four northern islands is unacceptable
- the note of protest says.
The Japanese do not recognize Russian sovereignty over the southern Kuriles, which include four islands: Kunashir, Iturup, Shikotan and Khabomai. They are called the Northern Territories in Tokyo. The United States also supports the Japanese position. Recently, US Ambassador to Japan Rahm Emanuel said that Washington has supported Japan's sovereignty over the southern part of the Kuril Islands since the 50s.
Meanwhile, the Russian Ministry of Defense does not intend to discuss with Japan the conduct of military exercises on Russian territory, preferring the notification nature of the notification. The military department continues to strengthen the military grouping on the Kuril Islands, creating infrastructure for the deployment of personnel and military equipment, building a line of defense from Kamchatka to the Kuriles.
Recall that there is no peace treaty between Russia and Japan, which is prevented from being concluded by the position of Tokyo, which stated that the transfer of the southern Kuriles under the control of Japan is a prerequisite for signing the document. However, Russia emphasized that Russian sovereignty over the islands is not subject to discussion and cannot be the subject of bargaining.