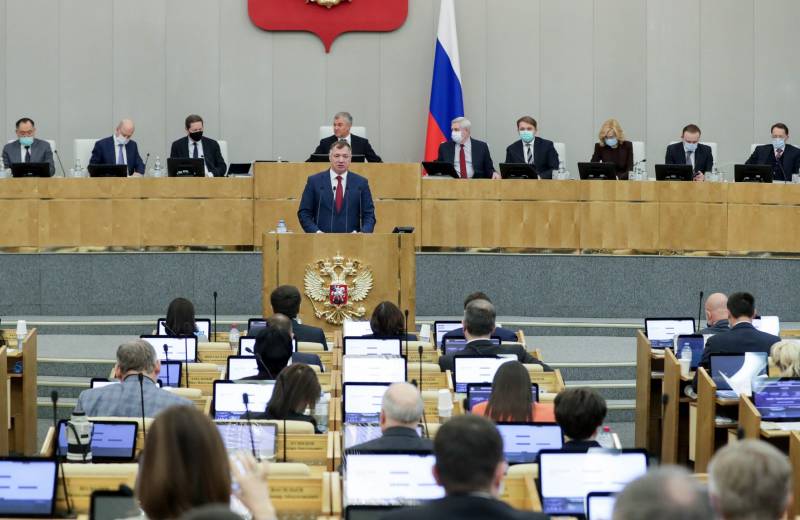 The government will index the pensions of military pensioners and persons equated to them, the corresponding law was adopted by deputies of the State Duma in the first reading and as a whole. This was reported on the official website of the State Duma.
According to the adopted law, the indexation of military pensions will be 8,6%, while earlier it was reported about plans to raise pensions for military pensioners by 4%. The recalculation will be made from January 1, 2022, and not from October 1, as previously assumed. The indexation proposal came from Russian President Vladimir Putin.
As explained, the initial proposal to raise pensions by 1% from October 4 was rejected, as the actual annual inflation significantly exceeded the proposed increase. At the end of last year, inflation was 8,4%.
The adopted decision will allow indexing (...) pensions of military pensioners and persons equated to them, including those who served in the internal affairs bodies, the Russian Guard, the Ministry of Emergency Situations and other law enforcement agencies (...) pensions will be recalculated from January 1, 2022
said State Duma Chairman Vyacheslav Volodin.
The government bill on indexation of pensions for military pensioners, submitted to the State Duma on February 10, was considered by the State Duma Defense Committee on February 15 and unanimously recommended for adoption in the first reading and in general, which happened today at the plenary session. The adopted law will affect about 2,6 million people.
It should be noted that the budget included an increase in pensions by only 4%, so additional expenses in 2022-2024 will amount to 154,3 billion rubles.