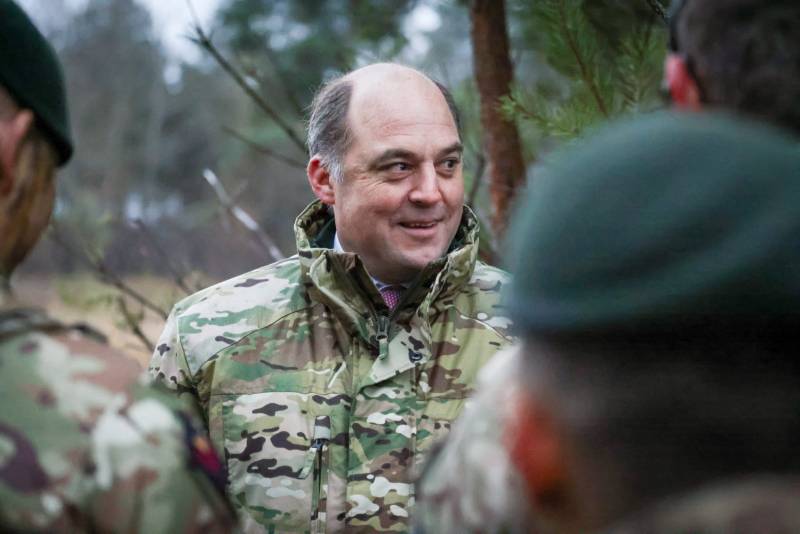 Despite the fact that the Russian Ministry of Defense announced the beginning of the redeployment to the places of permanent deployment of the units of the Russian army involved in the exercises, nothing of this is seen in Britain. This was stated by the Minister of Defense of the United Kingdom Ben Wallace.
Wallace, who arrived in Brussels for a meeting of NATO defense ministers, said that London does not observe the withdrawal of Russian troops from the borders of Ukraine, there is no evidence of this. According to him, everything is happening exactly the opposite, the Kremlin is building up its forces near Ukraine, which indicates plans for an invasion.
We have not seen evidence of the withdrawal of troops that the Kremlin claims. In fact, we are seeing a buildup, the construction of field hospitals and the deployment of such strategic weapons as the Iskander missiles.
- he said.
The British minister responded to a question about the timing of Russia's "invasion" of Ukraine, saying that he could not name a date, but "a huge number of troops" that were in full readiness spoke of readiness.
In this situation, when the British Minister of Defense does not see the return to the places of deployment of the units of the Southern and Western military districts, which are not only announced, but there is all sorts of videos, one can state the selective blindness that struck him. However, the vast majority of Western politicians and NATO employees suffer from this disease.
On Tuesday, the official representative of the Russian Defense Ministry, Major General Igor Konashenkov, said that units of the Southern and Western military districts had begun loading onto rail and road transport and were beginning to move to their places of permanent deployment.