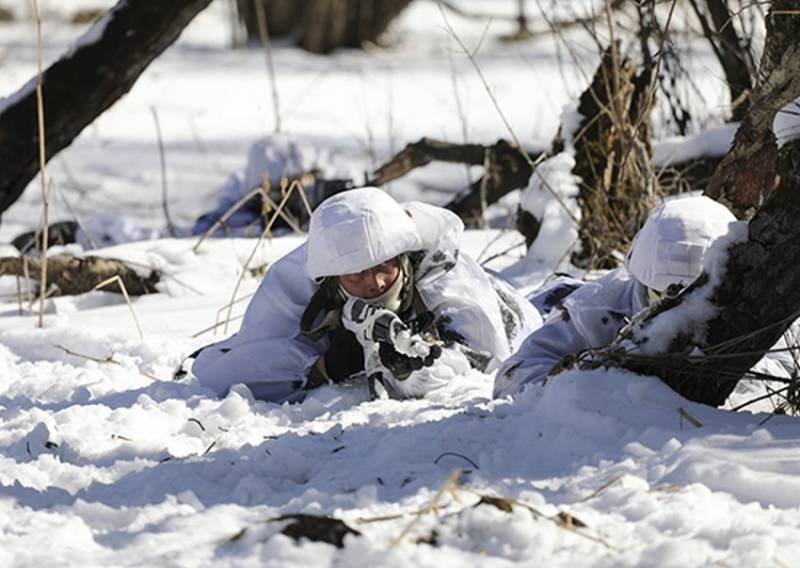 Estonian intelligence has revised its forecast for the timing of a Russian offensive into Ukraine, continuing to assert that an invasion "will inevitably take place." This is stated in the official report of the Estonian intelligence services.
In connection with the unconfirmed rumors about the offensive of the Russian army on February 15 and 16, the Estonian foreign intelligence service postponed the Russian invasion to the end of the month. At the same time, Tallinn continues to assert that Russia does not intend to retreat from its plans, and the disruption of the offensive operation scheduled for February 16 occurred due to the "unpreparedness" of the Russian army.
Now, according to Estonian intelligence forecasts, by the end of February, Russia will finally prepare, and Russian troops will only wait for Putin's command. In general, now everything depends on the decision of the Kremlin, as soon as Putin understands that it is time, the invasion will begin immediately.
According to our assessment, the Russian armed forces may launch a full-scale operation against Ukraine from the second half of February. Once military readiness is reached, only a political decision will be required to start the operation.
- the report says.
Also, Estonian intelligence officers came to the conclusion that the actions of the Russian army, carried out on the territory of Russia, do not threaten anyone, neither NATO nor the Baltic countries, despite repeated statements to the contrary. About what the corresponding entry was made in the report. But, even taking this into account, Tallinn insists on the need to "contain" Moscow.
Earlier, Joe Biden announced February 16 as the date of the "Russian invasion" of Ukraine. The Pentagon could not explain where the US President dug up this date, but preferred not to refute it. After that, the US and Europe began to look forward to the "predicted" offensive of the Russian army, but it never took place.