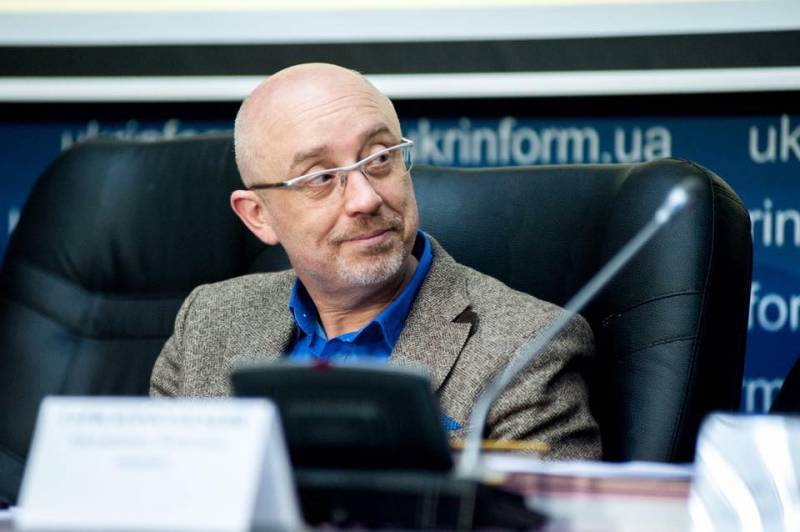 There are currently no grounds for introducing martial law in Ukraine. An alarming situation is developing in the country due to media statements about the alleged preparation of a "Russian invasion".
This opinion was expressed by the head of the Ministry of Defense of Ukraine Oleksiy Reznikov on the air of the Freedom of Speech program on the Ukrainian ICTV channel.
The minister believes that the talk about martial law is caused solely by the activity of the media, so it does not make sense to introduce it.
In order to regulate the media atmosphere and space, this cannot be done.
Reznikov says.
The minister explained that martial law is imposed if there is military aggression from the outside, which, as he hopes, will not happen. Therefore, no one needs to pack their bags and leave Ukraine, since there is nothing to worry about. And the official considers the dissemination of excessive panic by Ukrainian and foreign media to be extremely harmful.
There will be no invasion, and therefore everything will be fine
- says Reznikov.
In his opinion, the crisis around Ukraine is informational in nature, and, having emerged from it, the country will become stronger.
A wave of panic rumors about the impending "Russian invasion" has been raised by the Ukrainian and Western media since last autumn. A sign of Moscow's "aggressive plans" was the concentration of a large number of Russian military personnel near the borders of Ukraine.
Meanwhile, in Ukraine they state that access to the website of the country's Ministry of Defense has been interrupted. The site lost contact amid problems with the operations of one of the largest banks in the country.