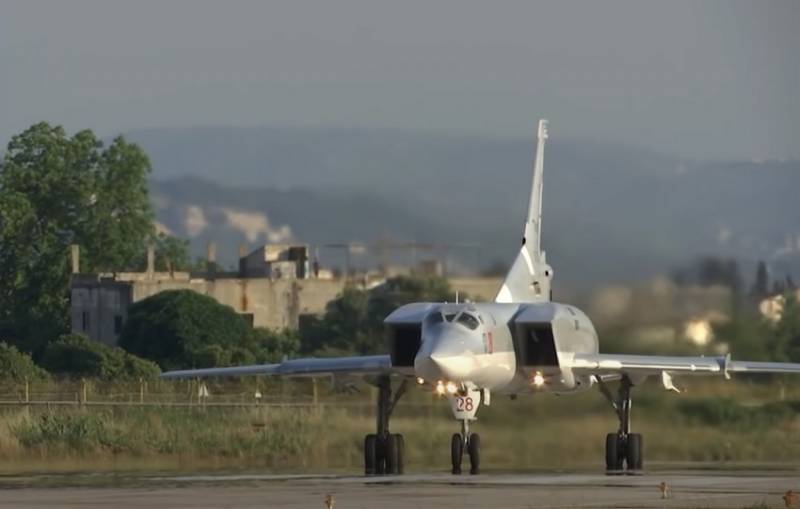 The Ministry of Defense deployed Tu-22M3 long-range bombers and MiG-31K interceptors with Kinzhal hypersonic systems to Syria. According to the military department, the planes have already landed at the Khmeimim airbase.
The MiG-31K and Tu-22M3 relocated to Syria will take part in joint exercises with the Russian Navy grouping, which will be held in the eastern part of the Mediterranean Sea. The crews of the aircraft performed a flight from the points of deployment, covering more than 1,5 thousand kilometers. The report refers to two Tu-22M3 long-range bombers armed with supersonic anti-ship missiles.
It should be noted that the Khmeimim airbase already hosted both Tu-22M3 and MiG-31K last year, when long-range bombers were deployed to Syria for the first time. This was made possible by the reconstruction of the second runway with its lengthening, new coating and the installation of new lighting and radio equipment. Now the airbase can receive aircraft of all types, including heavy ones.
In addition to participating in joint exercises, aircraft crews will acquire practical skills in new geographical areas, in particular, over the Mediterranean Sea, and study a possible theater of operations. In addition, the MiG-31K and Tu-22M3 will take part in combat missions, including the defense of two Russian military bases in Syria - Tartus and Khmeimim.
And the Russian exercises will have many spectators, there are now three aircraft carrier groups in the Mediterranean Sea, one each from the USA, France and Italy. So there will be someone to follow the flights of Russian aircraft. It is likely that the MiG-31K and Tu-22M3 will work out the tasks of destroying the enemy aircraft carrier group, although completely different tasks will be named aloud.