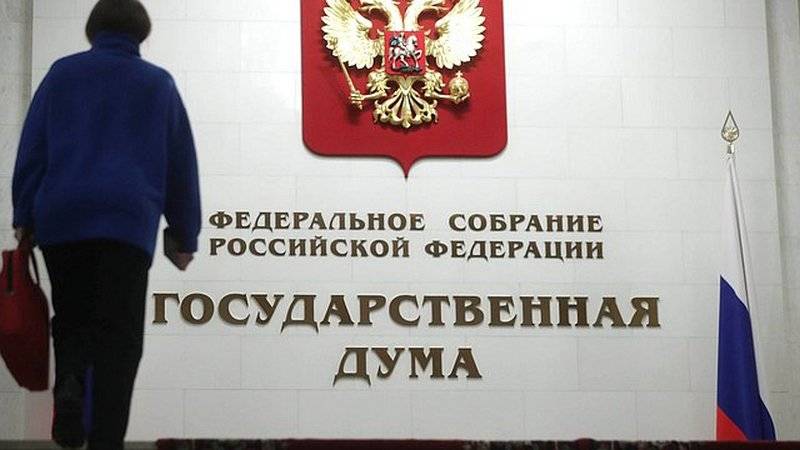 The State Duma has chosen a draft resolution on the recognition of the self-proclaimed republics of Donbass, the vote took place today during the plenary session.
Two versions of the address to the president were put up for a vote, one of them was developed by the communists, and the second by deputies from United Russia. The whole difference between the projects lay in the procedure: the communists proposed sending the appeal to the president immediately, while United Russia proposed first sending the draft for consultation to the Foreign Ministry, and then to the president.
As a result, the communist version won, 351 deputies voted for it, and 310 deputies voted for the United Russia project. Voting was carried out by a simple set of votes, whoever gets the most - he won. Immediately after the voting procedure, State Duma speaker Vyacheslav Volodin announced that the draft appeal would be sent to the Russian president for consideration "immediately."
The draft appeal to Vladimir Putin on the recognition of the self-proclaimed Donetsk and Lugansk republics as sovereign states was developed by a group of deputies from the Communist Party back in January of this year. The project was submitted to the State Duma for consideration, after discussion within the factions, it ended up in the State Duma Committee on CIS Affairs. As a result, the project was supported by all the deputies, and it was only necessary to choose the option of appeal, since United Russia offered to first discuss the project with the Russian Foreign Ministry.
According to the deputies, official recognition will protect the people of the republics from external threats and the policy of genocide on the part of Ukraine. The deputies assume that after the recognition of the republics by Russia, a mechanism of international recognition will be launched.