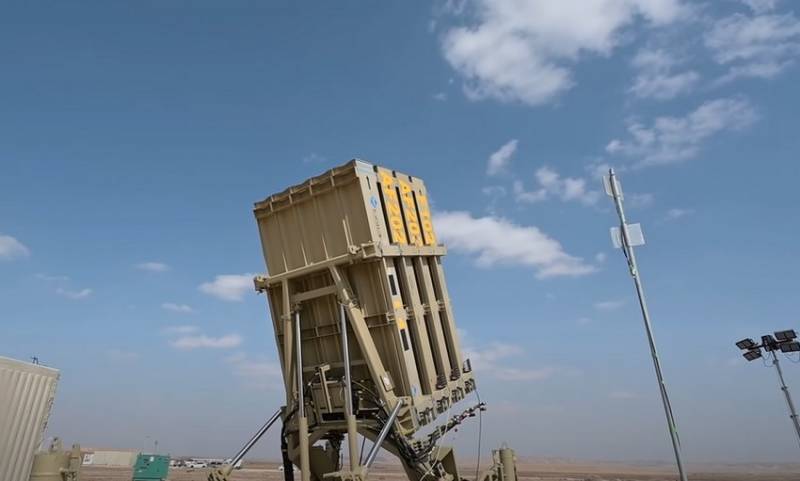 Ukraine will not receive the Israeli Iron Dome missile defense system, Israel managed to stop the transfer of the complex to Kiev, started by the Americans. This is reported by the publication "Yediot Ahronot".
According to the newspaper, the United States intended to transfer to Ukraine the Iron Dome complex previously delivered by Israel, since it was not possible to "fit" it into the American air defense system. According to available information, last spring Kiev requested from the United States the supply of Patriot systems and the Iron Dome missile defense system, and Washington was inclined to a positive decision on this request, at least with regard to the Israeli system.
However, Israel, not wanting to spoil relations with Russia, took a series of steps aimed at preventing the Iron Dome from getting into Ukraine, and it succeeded. The United States reportedly accepted the position of the Israeli authorities, and Kiev has already expressed disappointment with this outcome.
Perhaps the Ukrainian authorities already knew that the Iron Dome missile defense system would not arrive in Ukraine and began to "prepare the ground" for explaining this refusal. There is no other way to explain the statement of Ukrainian Defense Minister Oleksiy Reznik, made at the beginning of February of this year, that Ukraine does not need the Iron Dome missile defense system. Moreover, Reznikov explained all this by saying that the "Iron Dome" was supposedly not capable of solving the tasks assigned to the country's air defense.
According to Reznikov, the Iron Dome system cannot provide protection for strategic facilities, since it is designed to protect against slow missiles flying over short distances, that is, made in "garages in neighboring countries." Therefore, it is not suitable for covering nuclear power plants, airfields and other important facilities.
Talk about the Israeli system was not conducted in an empty place, last year the Ministry of Defense of Ukraine announced its desire to acquire the Israeli Iron Dome anti-missile system, but recognized it as too expensive, but accepting it as a gift from the United States to protect "from Russia" in Kiev would did not refuse.